Headlines:
Desktop Apps (Windows, MacOS)
Mobile Apps (Viewer Apps for iOS and Android)
presono offers several applications for different devices:
a

desktop app

for

Windows

and

MacOS

and
Apps for

mobile devices

(smartphones and tablets) for

Android

and

iOS.
Download the latest version of the apps here: https://presono.com/apps
The desktop apps are designed for presenting and working, whereas the apps for mobile devices are primarily made for presenting.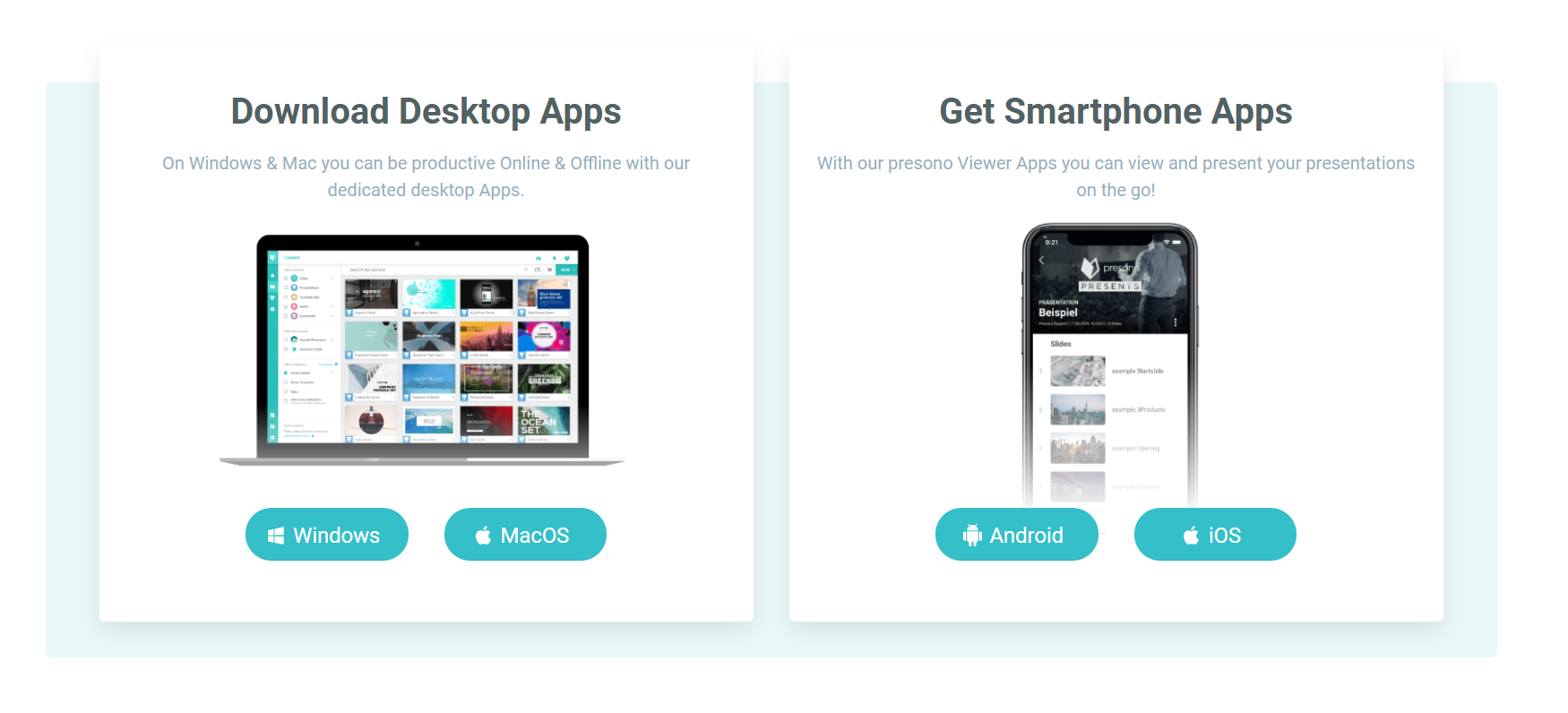 Desktop Apps (Windows, MacOS)
These apps offer an online and an offline mode. All functions can be used without restrictions when using the online mode, just like in the browser. There are some restrictions when using the offline mode, more information here: What are limited functions in the offline mode of presono apps?
In the presono desktop app you are able to use presono to its full extent. You can present, share your presentations and sessions and evaluate all contents. Media files can be uploaded, presentations, slides or templates can be created. All contents can be managed, edited or deleted. Settings and notifications are also fully available.
The presono App was developed so presono can be used device independent. Therefore, presono can be installed on all devices and there is no dependence on a browser version or a stable internet connection. (In companies it might not be possible to install the app individually. In this case you can receive the app through your IT Team)
We support all current versions of the most popular browsers, i.e. Chrome, Firefox, Edge and Safari. Occasionally there may be small differences between the browsers, we are working on minimizing them further. Our recommendation is to use Google Chrome if you are not using our native application.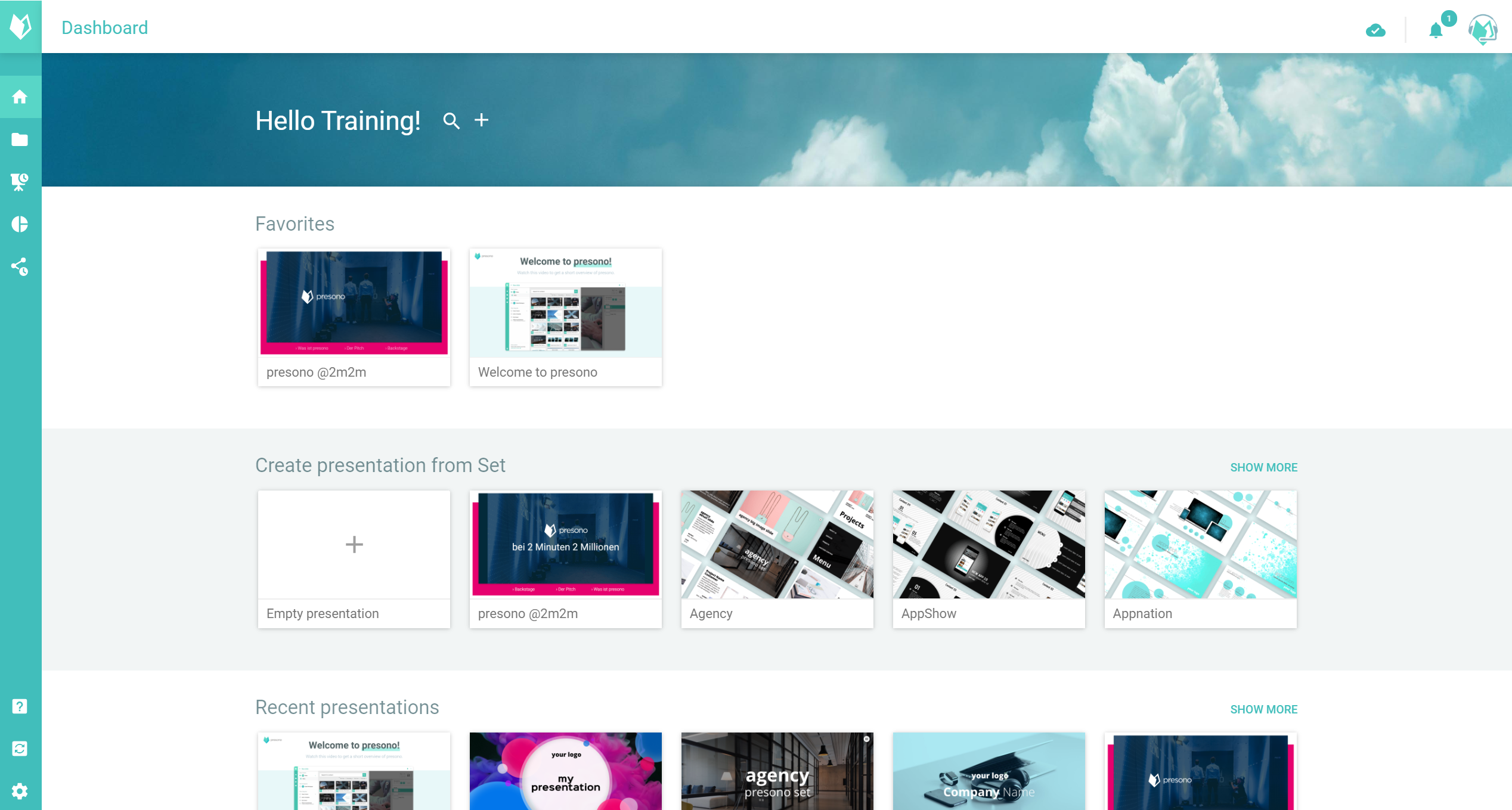 Mobile Apps (Viewer Apps for iOS and Android)
These apps are primarily designed for presenting. Therefore presentations can only be presented and opened here. Changes can currently not be made.
The mobile apps also offer an offline mode. Individual contents and presentations can be made available offline and thus be presented without an internet connection.
Your presono presentations can be accessed, presented and even shared from on the road without a laptop.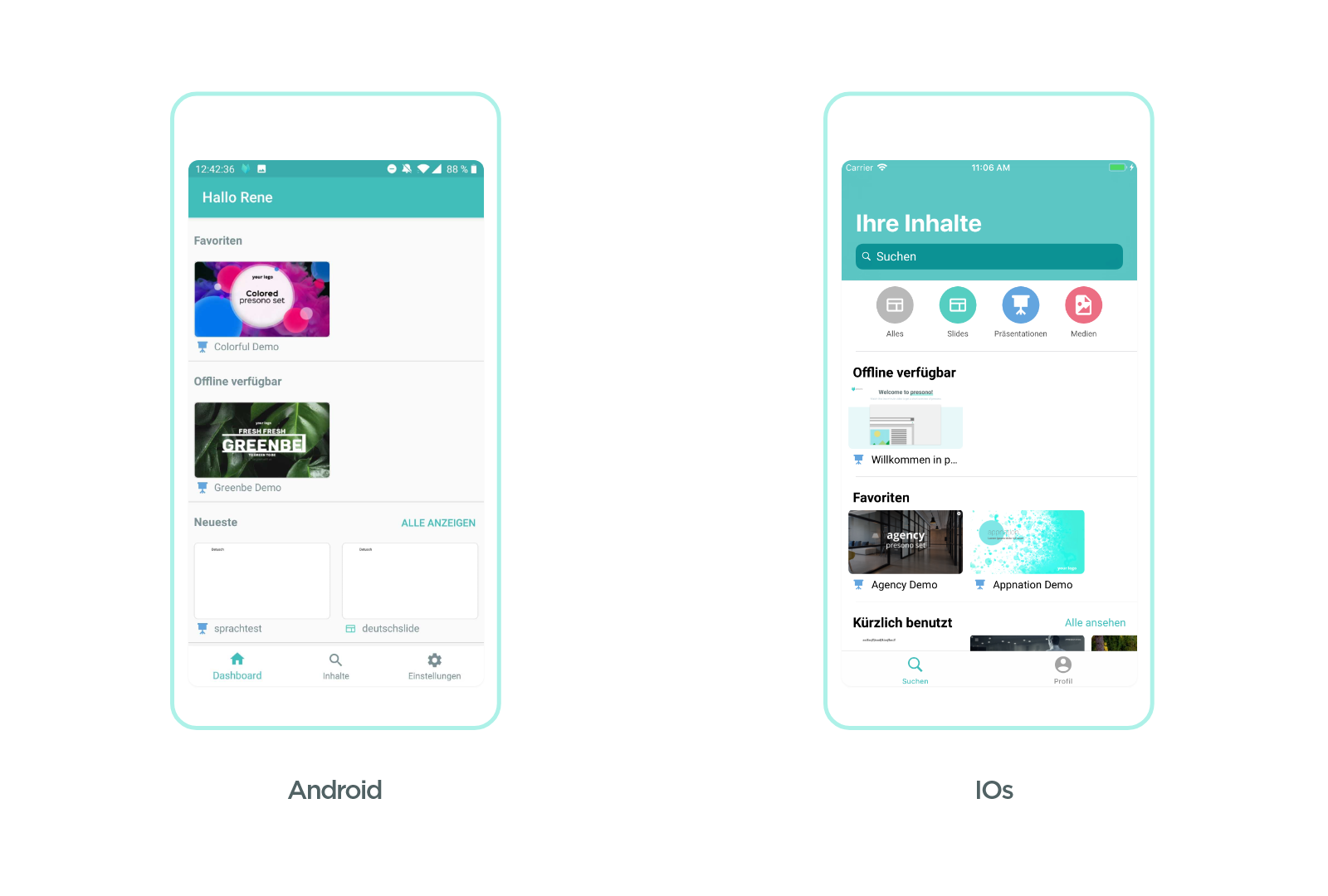 You might also be interested in:
What are the requirements for the native desktop app?
Share presentations (external)
Various presentations in presono
Navigating through the presentation