If you still have open licenses in your plan, you can invite additional users at any time. All you need is the email address of the user.
Go to the settings and select the menu item "Users". Then click on "New" in the upper right corner.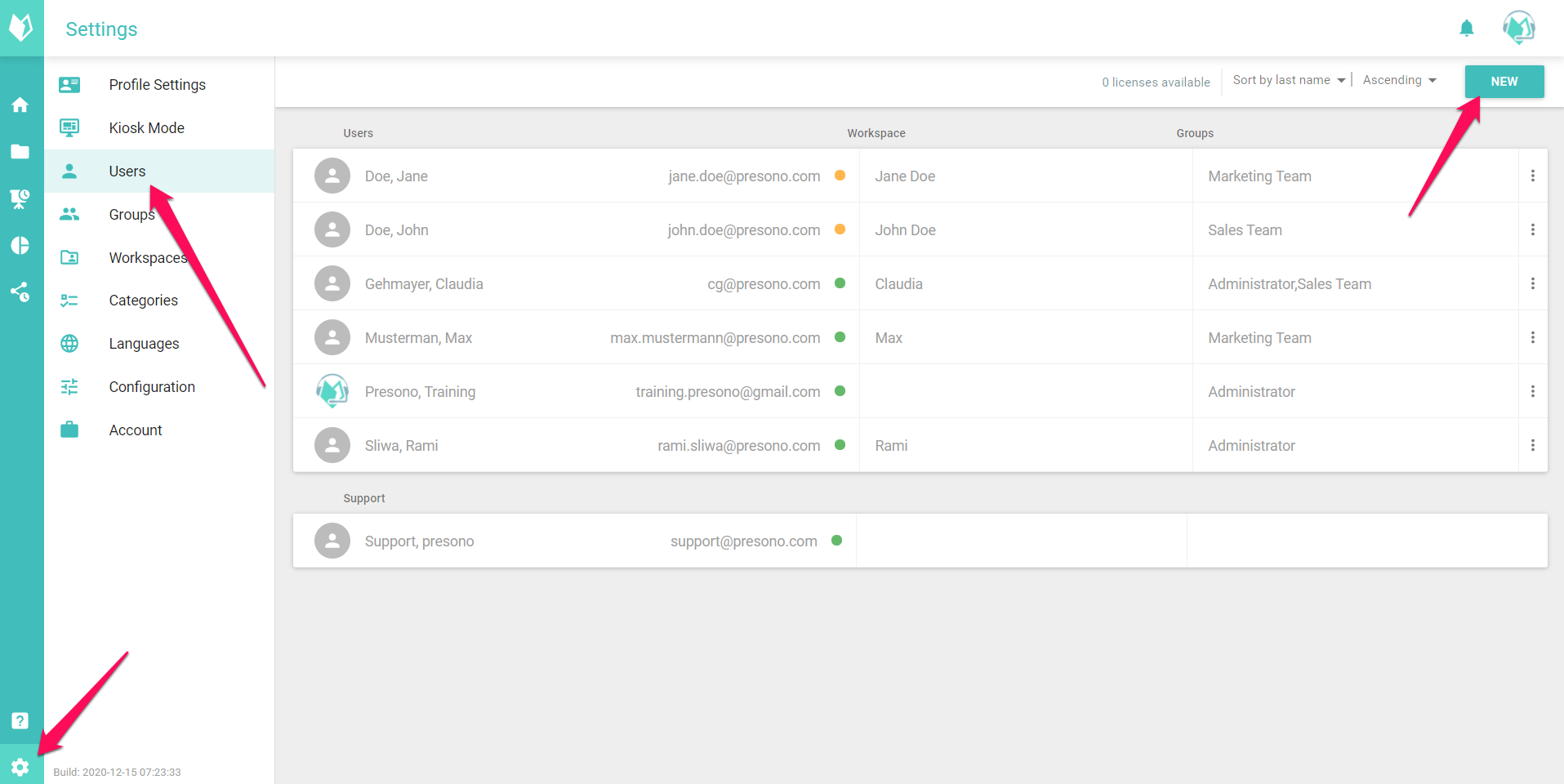 Now you can enter the email address, customize the first and last name and also immediately set groups for the user.

Find more information here: Manage rights & groups