Headlines:
main navigation bar
Navigation elements in the application bar
In this article you will learn more about the navigation and the navigation menu of presono!
This article contains some features that are not included in all packages. More info on this on our pricing page.
main navigation bar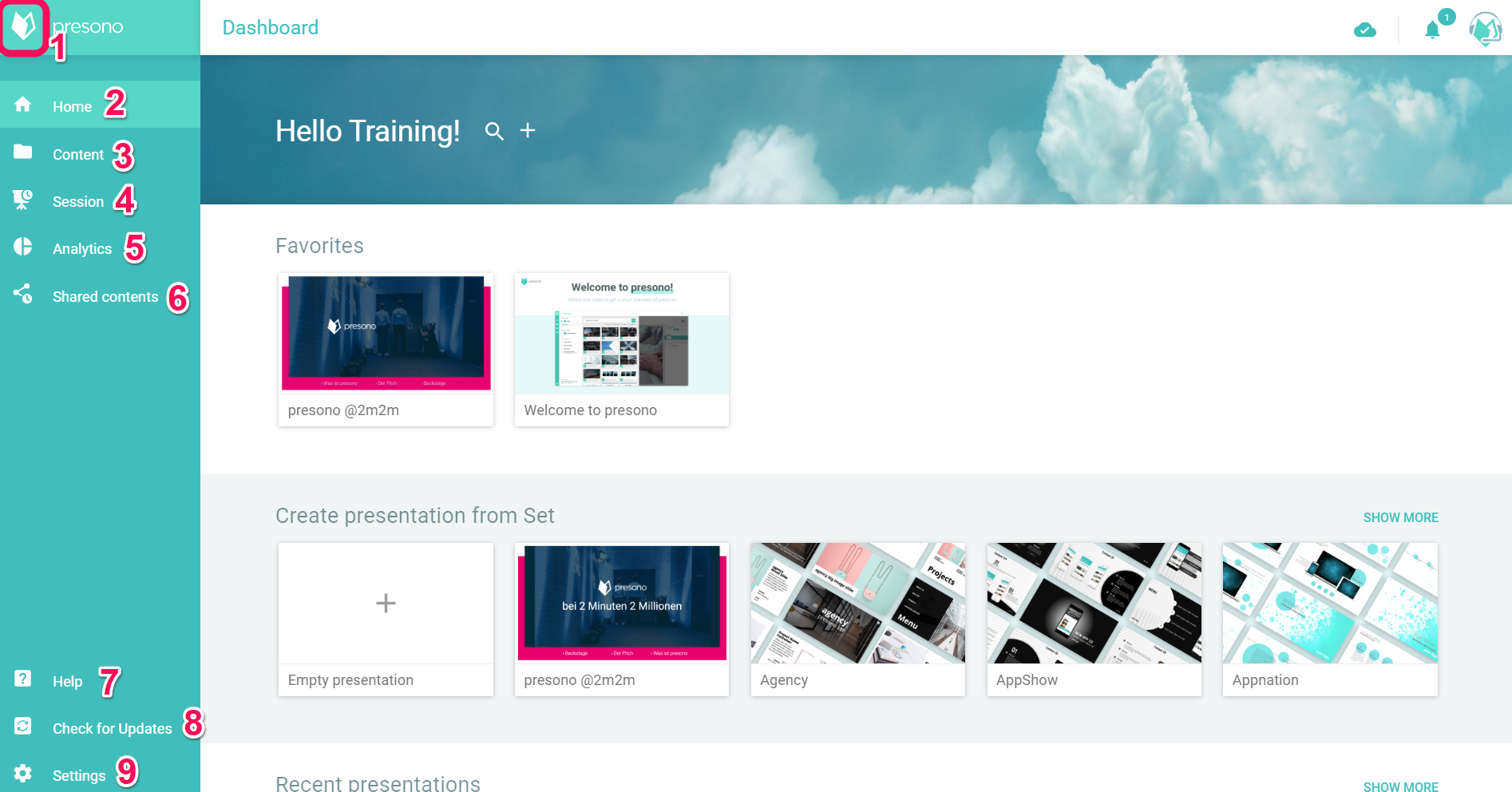 Depending on the purchased package and your rights in presono, you will see in the main navigation bar on the left four to five menu items. By clicking on the presono logo (1) you can unfold the menu at any time to get a short description of the menu items.
With a click on the house symbol (2) you get to the dashboard, the homepage of presono. Here you will find a short overview about activities in presono, your favorites and the possibility to search for content. More information here: Dashboard
The presentation symbol with the small clock on it (3) leads you to the content structure, the central storage location for all content in presono. More information here: What is the content structure?
The timeline symbol (4) takes you to the session overview. There you will get an overview of the presentations held. More information here: What is a session?
Behind the pie chart symbol (5) are the analytics, with which you can evaluate various key figures. Read more here: How do analytics work?
The shared icon (6) leads to the shared content evaluations. You will find all presentations and sessions that were shared via link. You will see which link was opened how often and many more informations. Find more here: Manage and analyze shared content
The questionmark symbol (7) will lead you to our knowledgebase. Here you will find different articles for answering your questions.
Below you will find the Update Center (8). You can update your app to the latest version right here in your app. This icon is only available in the desktop app for Windows and Mac. Find more here: Present offline
At the bottom of the screen, the gearwheel symbol (9) takes you to the settings. There you will find various possibilities to adjust presono to your needs. More information here: Settings
Navigation elements in the application bar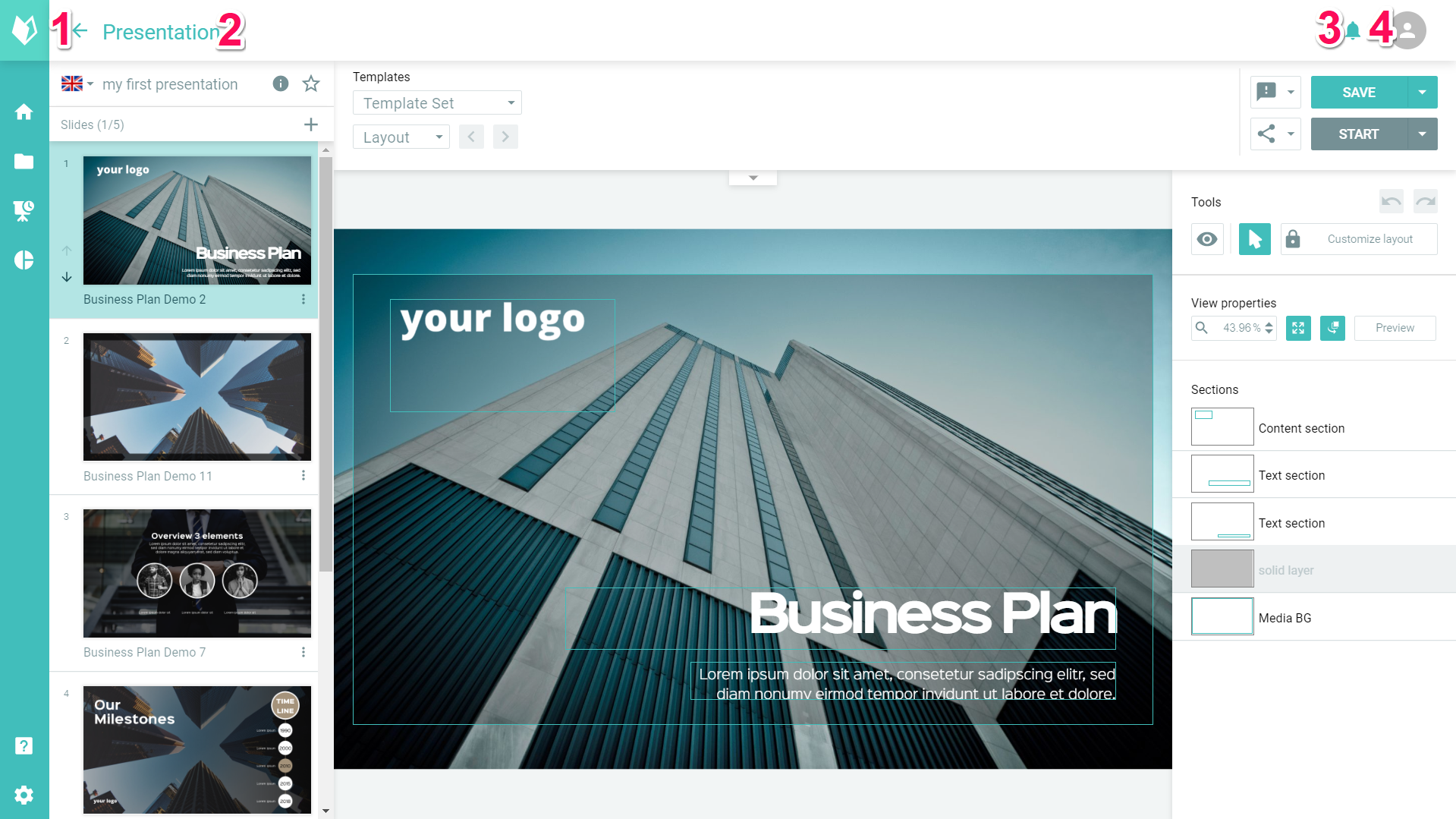 The application bar shows you with the title (1) where you are in presono at the moment, beside it there are further possibilities for navigation.
If you navigate deeper into presono, for example by opening a presentation, an arrow symbol (2) will appear to the left of the title, taking you back to the previous page. You can also use the back function of your browser.
The bell symbol (3) in the upper right corner informs you about unread notifications with a small number. One click opens up the Notification Overlay. More information here: Manage Notifications & Messages
The account symbol (4) in the right upper corner opens a menu with which you can navigate to your profile or log out.
You might also be interested in:
What is the content structure?