In this article we will show how to present without internet connection. You will also get an insight into how the desktop application works.
On the road, but no internet connection available? With our offline-capable applications we offer you access to your presentations at any time via Mac or PC and via your mobile devices.
Whether you have a macOS or Windows laptop/PC, you can download the application for your device here.
You would rather present on your mobile device (Smartphone/Tablet)? You can find more information here: Presenting on a smartphone/tablet
Downloading and Installing the Desktop Application
You can download the application for your macOS or Windows Laptop/PC here.
After successfully downloading the installation file, you can start installing the application by opening the downloaded file. Follow the steps shown during the application installation process.
Installation on the Windows device
Double-click the downloaded file to start the installation.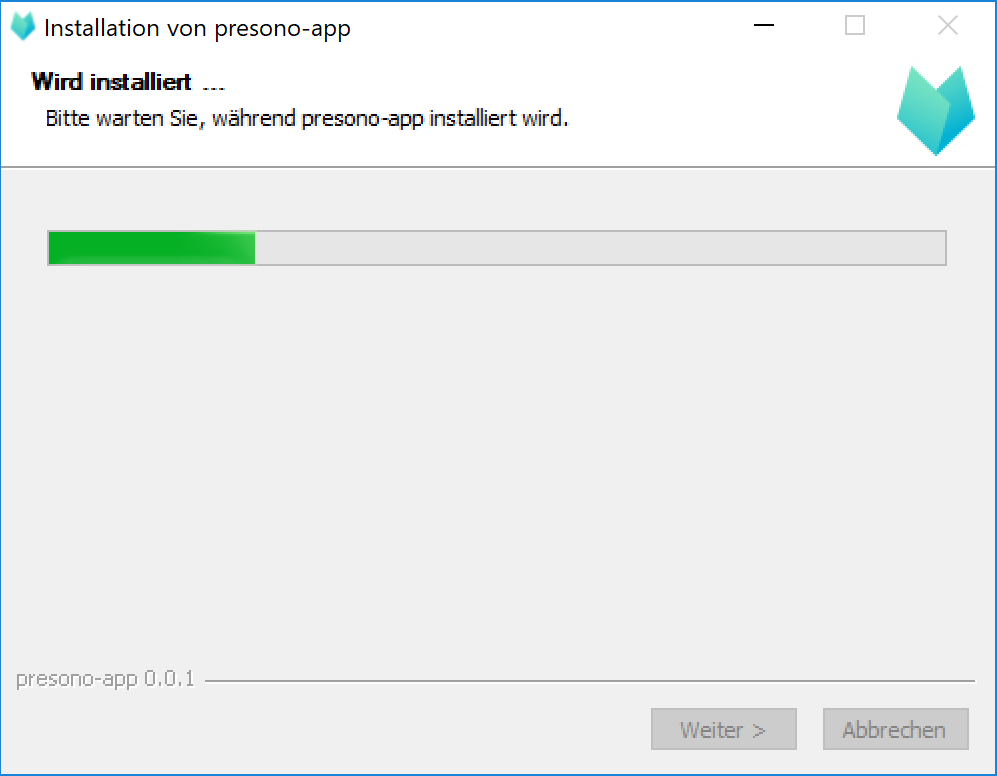 After the installation the application can be started immediately.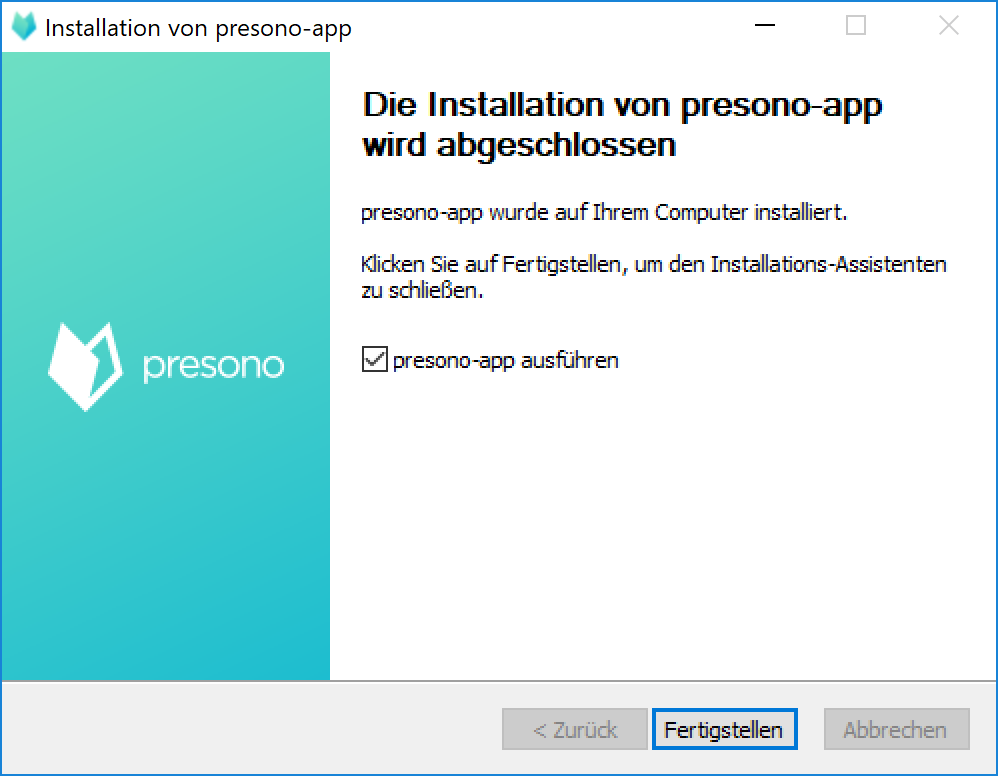 Installation on the macOS device
After opening the installation file, you can install the desktop app
by dragging the presono app into your applications.

Using the Desktop Application
After the installation of the desktop application on your laptop/PC, you can log in to the application with your presono account.
After the first login all data will be synchronized in the background After the synchronization you are able to use presono offline, by clicking the Cloud-Icon and activating the offline mode(1).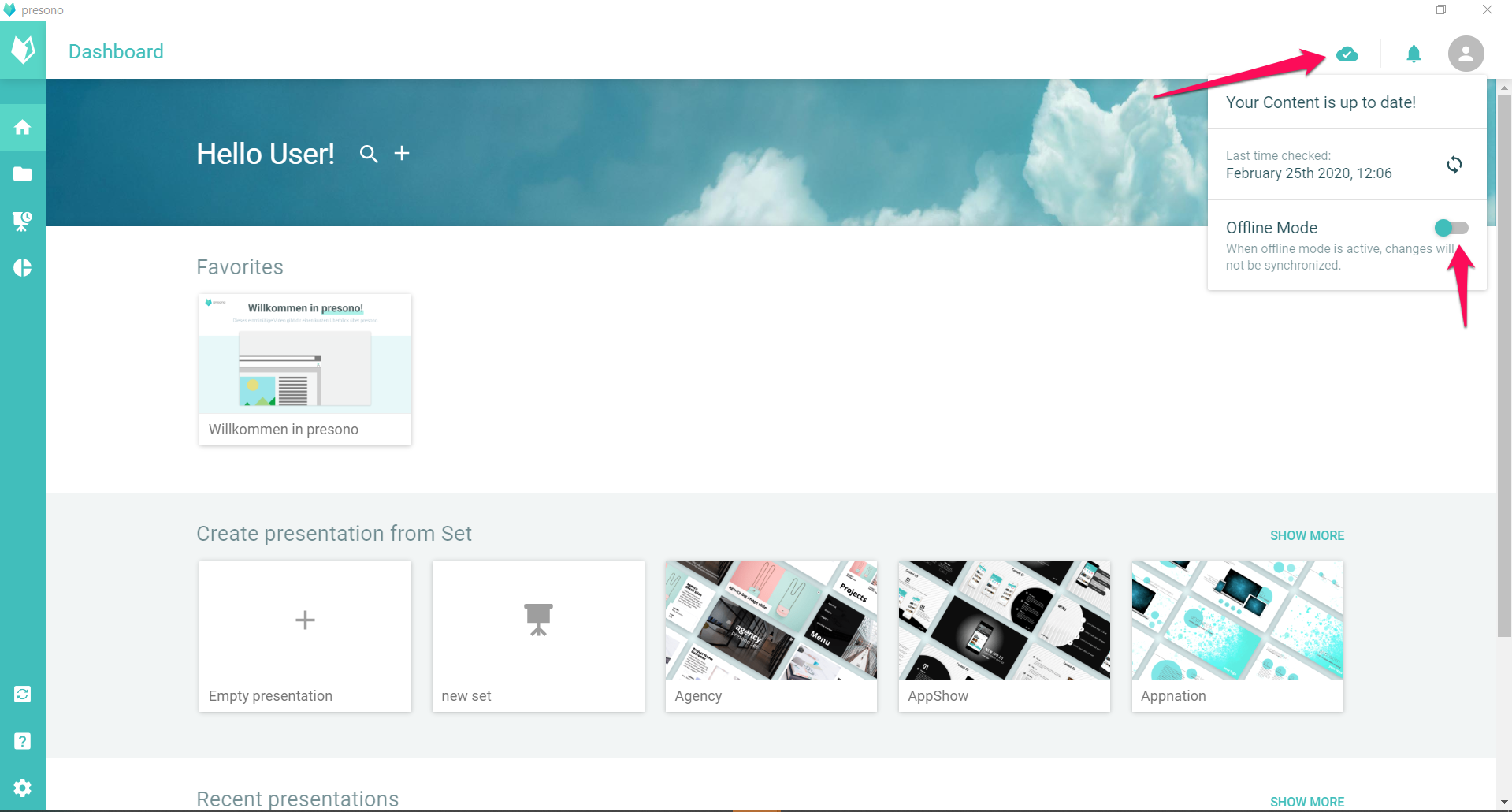 If your laptop/PC is connected to the Internet, all data will be queried via the Internet. Only when the current internet connection is lost, the application does access the offline data. So you work online until no more connection can be established or you activate the offline mode.
Status of the desktop application
You can follow the current state of the application by the cloud icon in the application bar.
Cloud with Sync-Icon: Content and files are downloaded in the background. This makes them available offline for later use.
Cloud with check: All contents could be downloaded successfully. Now the application can be used offline.

Cloud with callsign: Unfortunately, something went wrong when downloading the content. Try again by clicking on the cloud icon.

Cloud crossed out: The application is currently offline.

Application update
We continuously try to improve all our applications. Therefore we recommend that you always use the latest version of the desktop application. In the navigation bar you find access to the so-called "update Center". Here you can always find out if an update is available.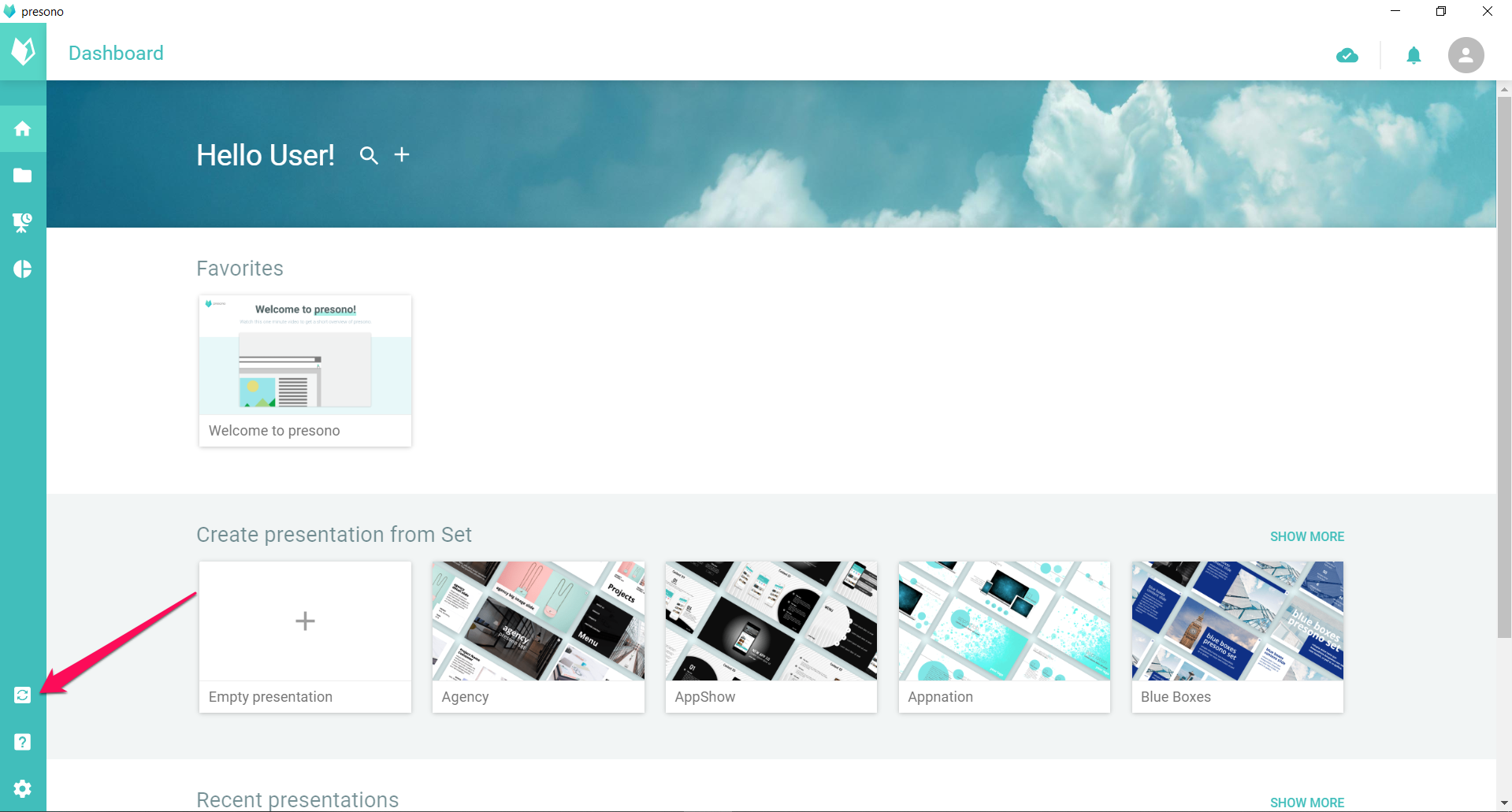 You can check if an app update is available at any time by clicking "check for Update".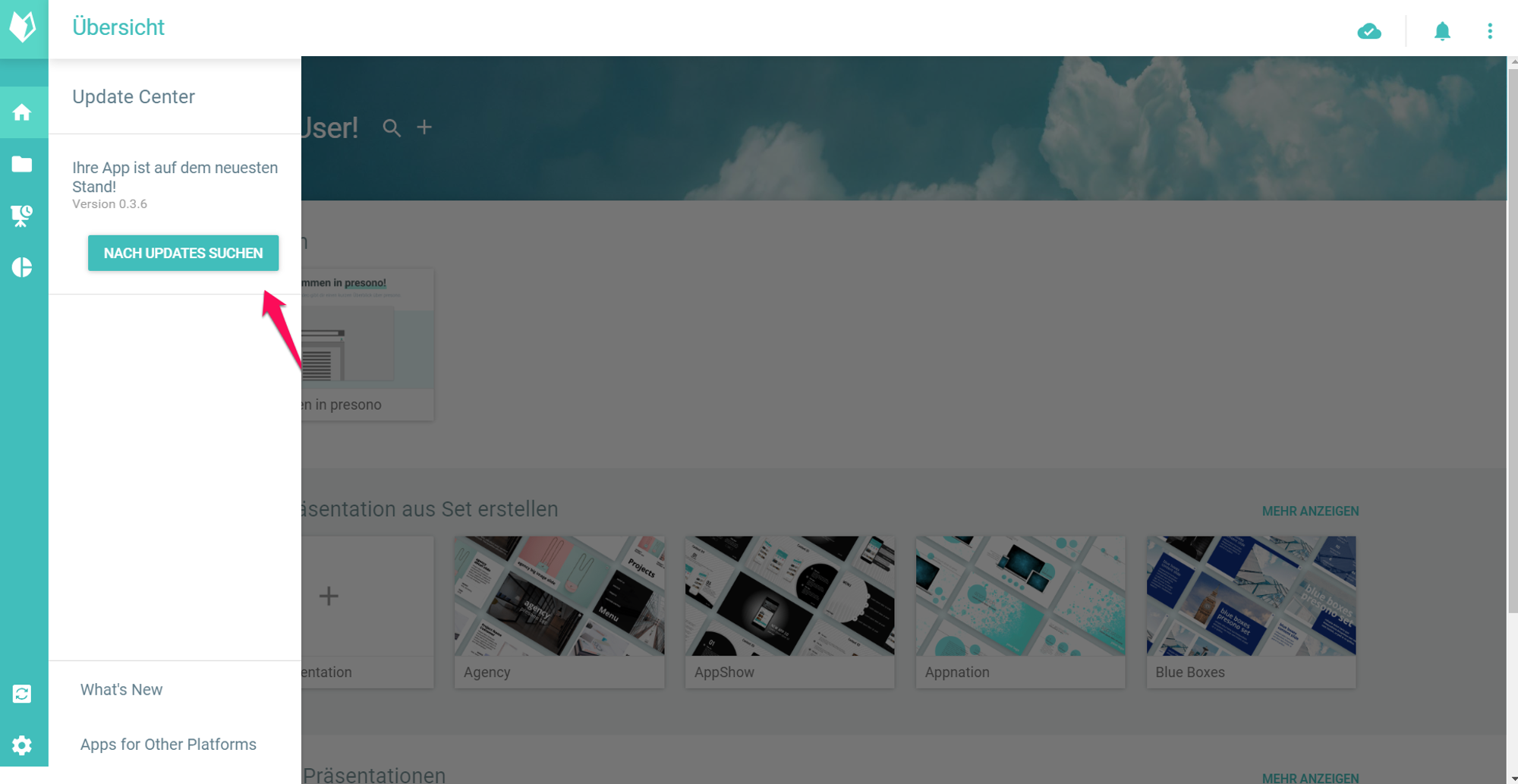 If an update is available, you can download it using "download now".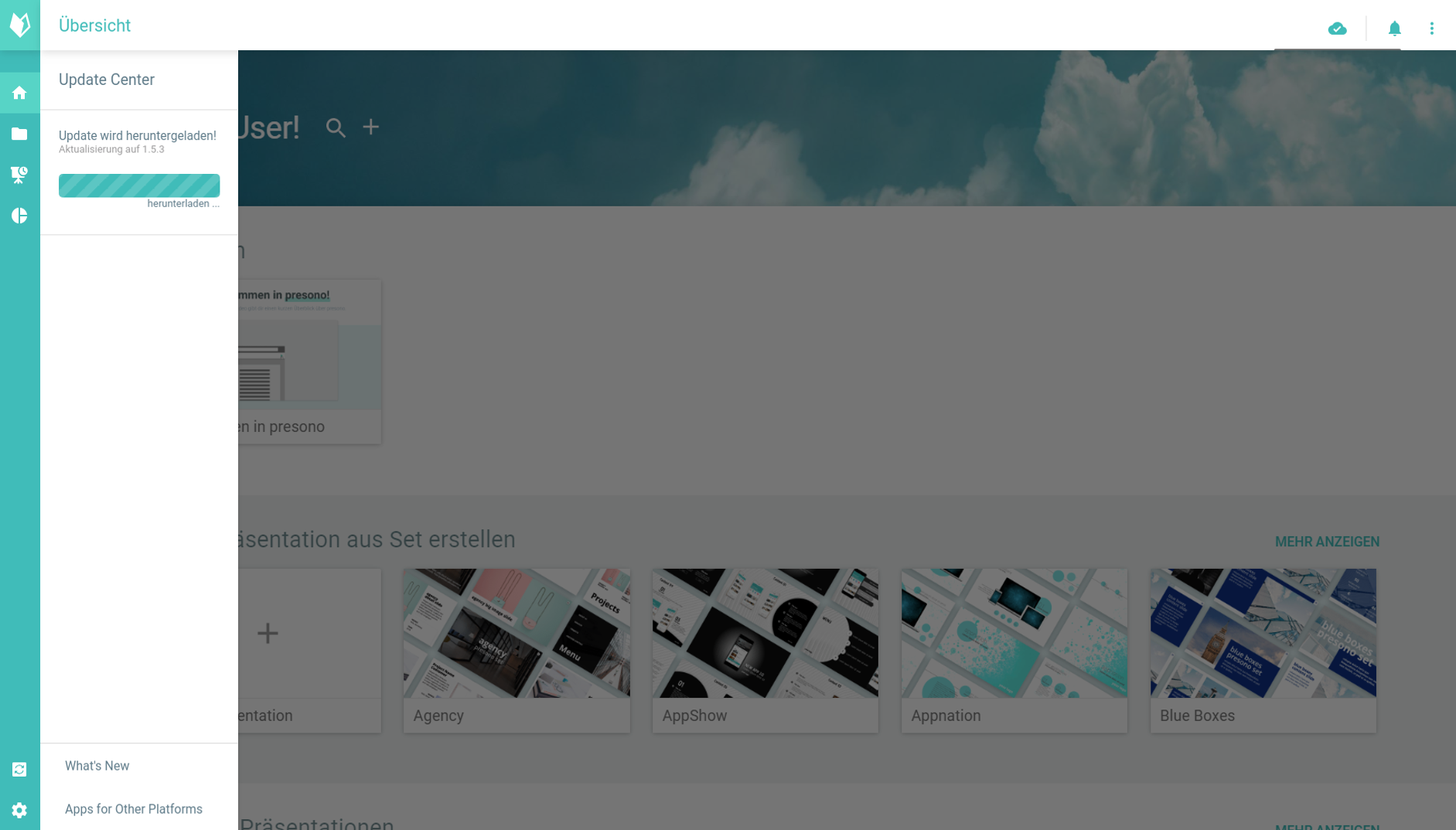 After downloading, you can install the update by clicking "install now". Otherwise the update will be installed automatically the next time the application is started.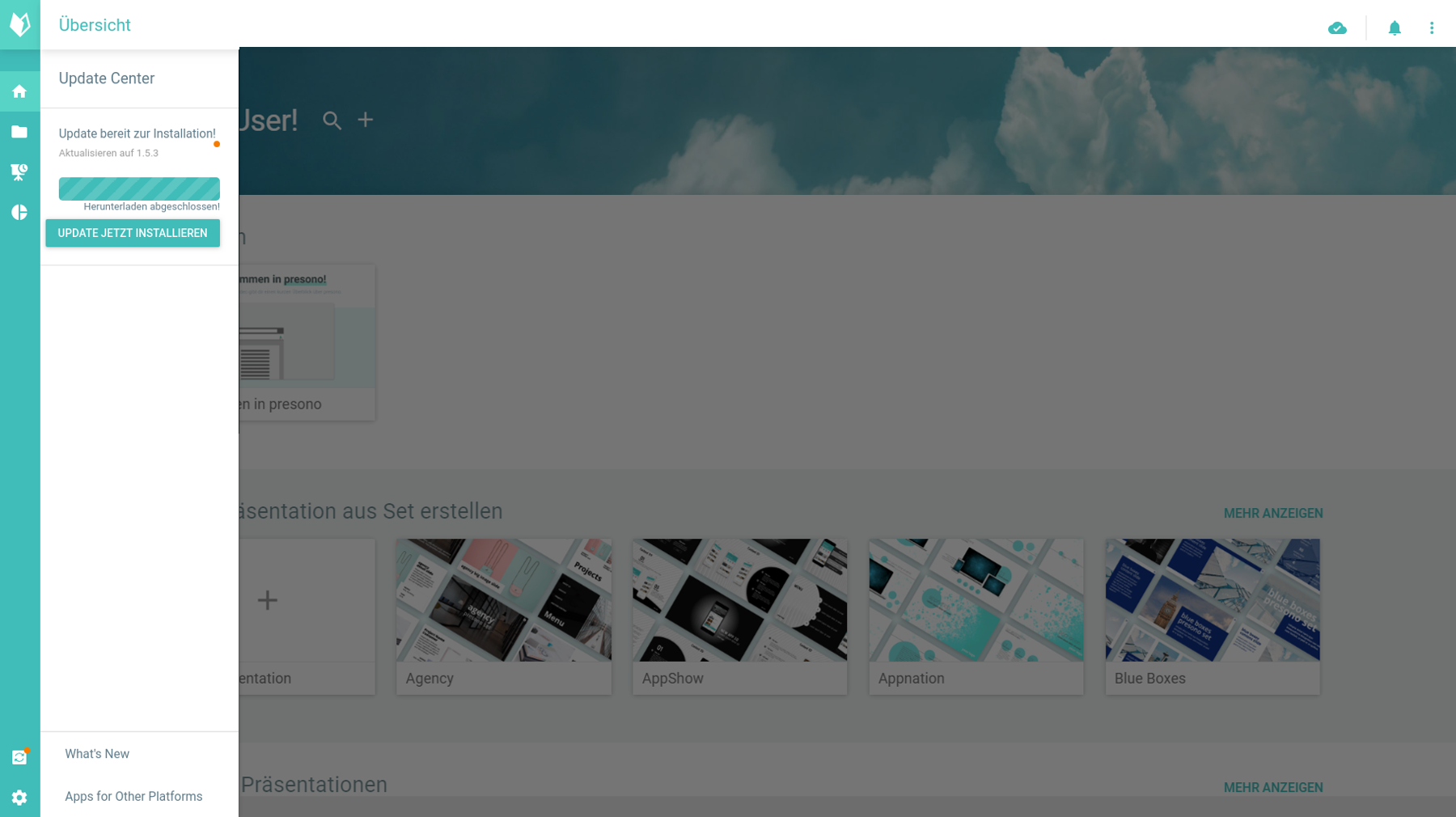 You might also be interested in: