In this article, you'll learn how to replace images, videos and PDFs.
When you replace a media in presono, it will automatically be replaced in all slides, templates and therefore in presentations. Please note that this process cannot be undone.
To replace a medium, first open it from the content structure by clicking on the thumbnail.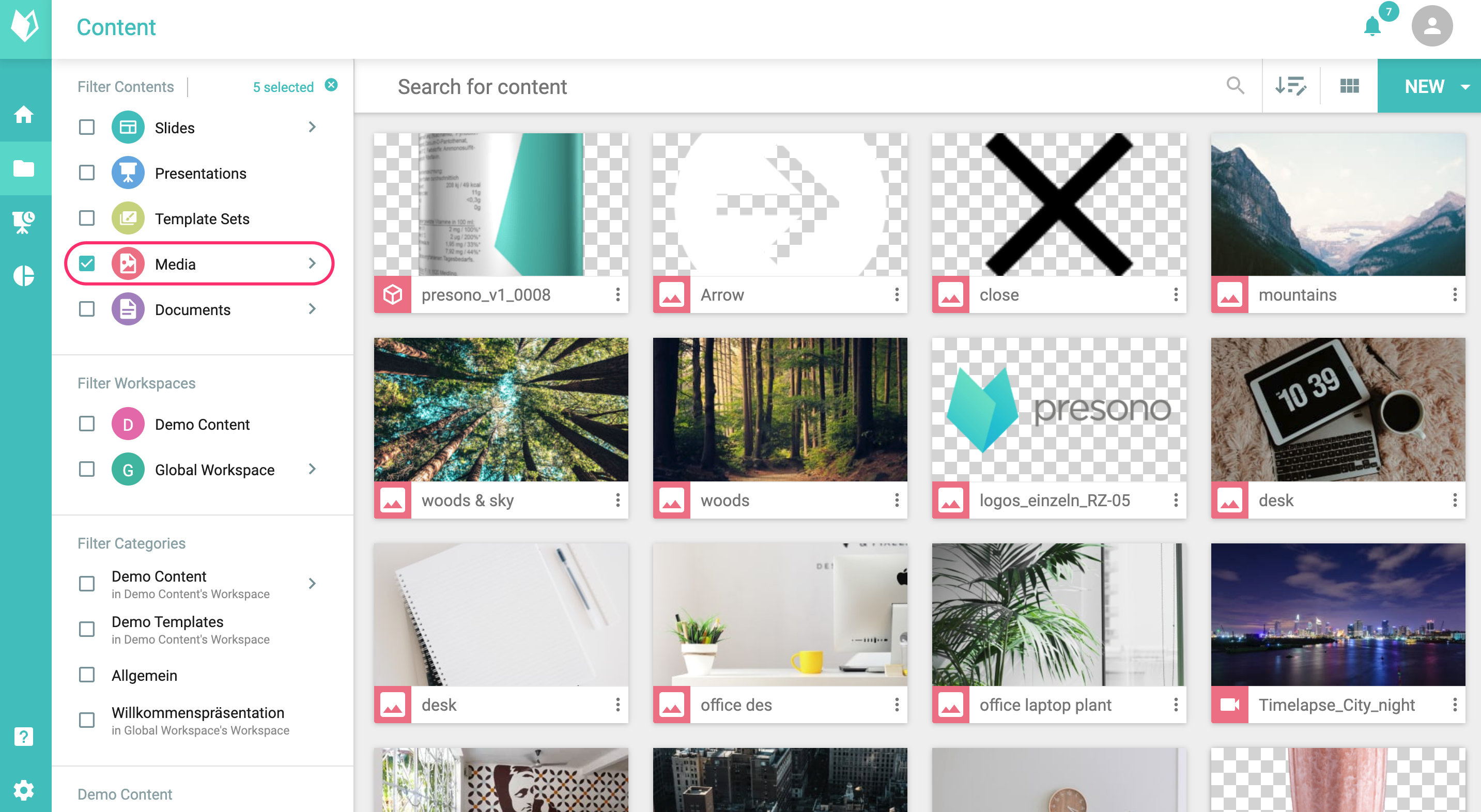 Click "replace" and select the new media from your computer. By clicking "save" the file will be replaced in presono.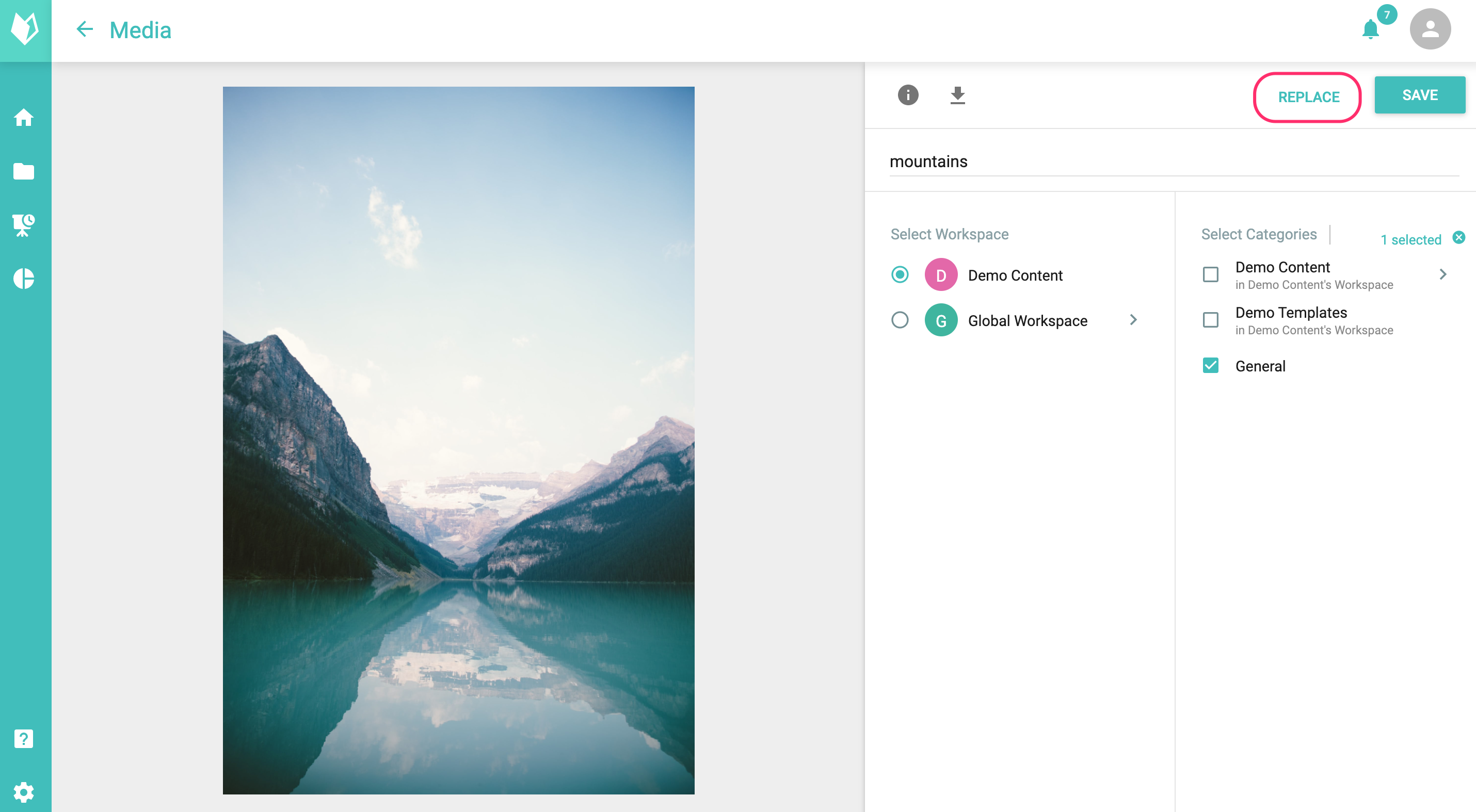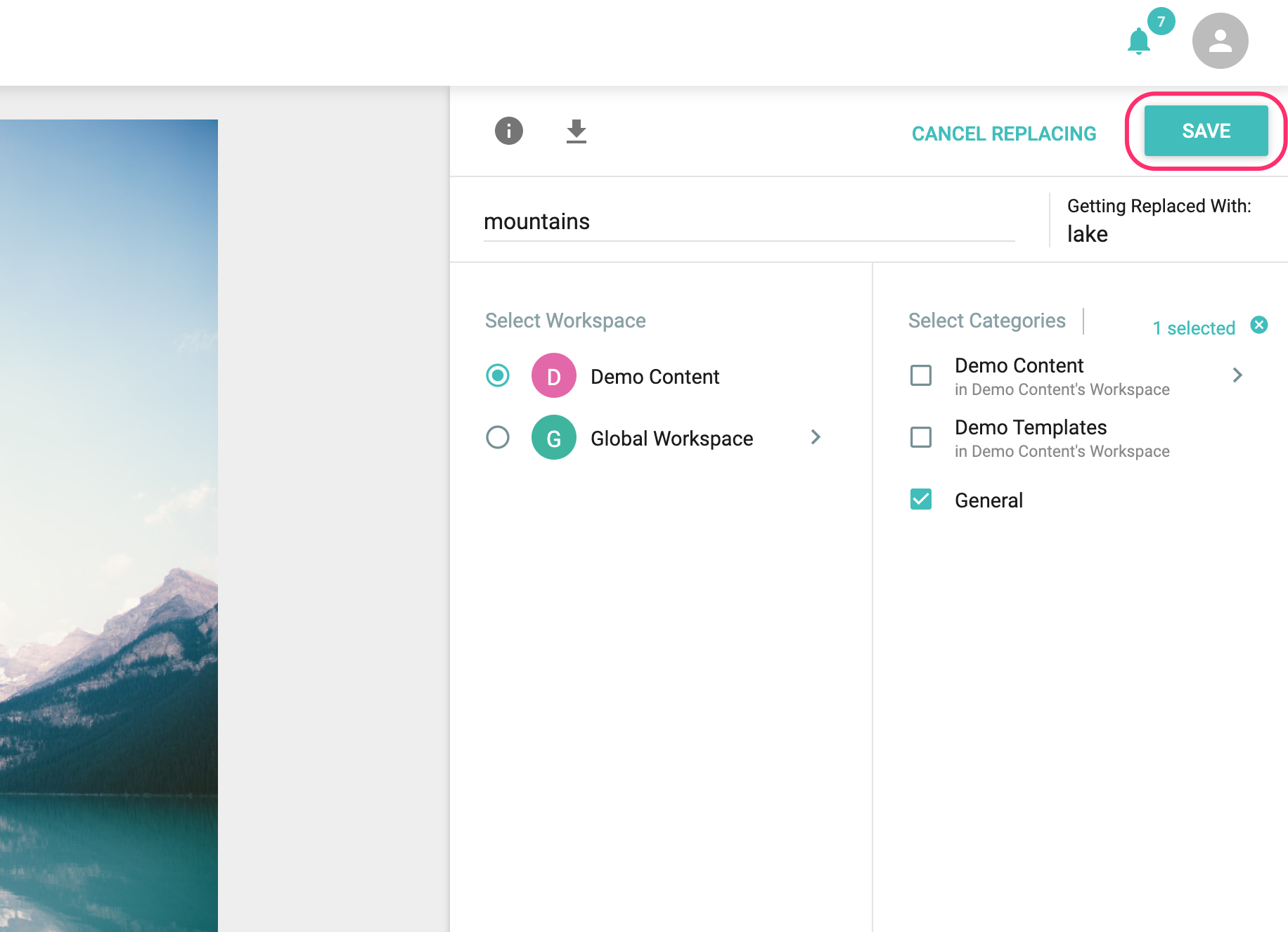 Instead of deleting content, you can also replace and delete it. For example, you can merge a duplicate uploaded image or a duplicate slide into one.
This applies to slides, overlays, media and documents. Templates and presentations are excluded. For example, media that was accidentally uploaded twice can be merged, but a slide with more current content can be used in place of an outdated one.
Importantly, only items of the same type can be used for replacement. More about this here: Delete and replace content
You might also be interested in:
Why is my picture/video/PDF not uploaded?
Maybe the picture/video is too big. The maximum upload size for pictures is 20MB, 600MB for videos and 100MB for PDF's.
Maybe the picture/video has an unsupported format. Files can be uploaded as .png, .jpeg, .gif, .mp4, .mov, .avi, .webm, .wmv and PDF. For videos we use HD (720p) or FullHD (1080p), but compressed videos are preferable because they load faster.
Why is the color of my image not correct after uploading?
Images uploaded to presono should use RGB color space.
Why does it take time to see the medium in presono?
presono converts the medium into several sizes to always be able to display the appropriate size and thus provide an optimal presentation experience. This can take some time.