Headlines:
Duplicating content
Repercussions
Moving content
Media and Documents
Slides, Presentations
In this article you will learn how to delete, duplicate and move elements, and what the effects are if you do so.
Deleting content
You can remove single templates, slides and media elements, presentations and documents. Go to the the content structure and click on the three-dot menu (1) of each element (Except Template Sets, here you have to open a set first to get to the individual templates). In the context menu there is the possibility to select "Remove" (2) and the content will be deleted.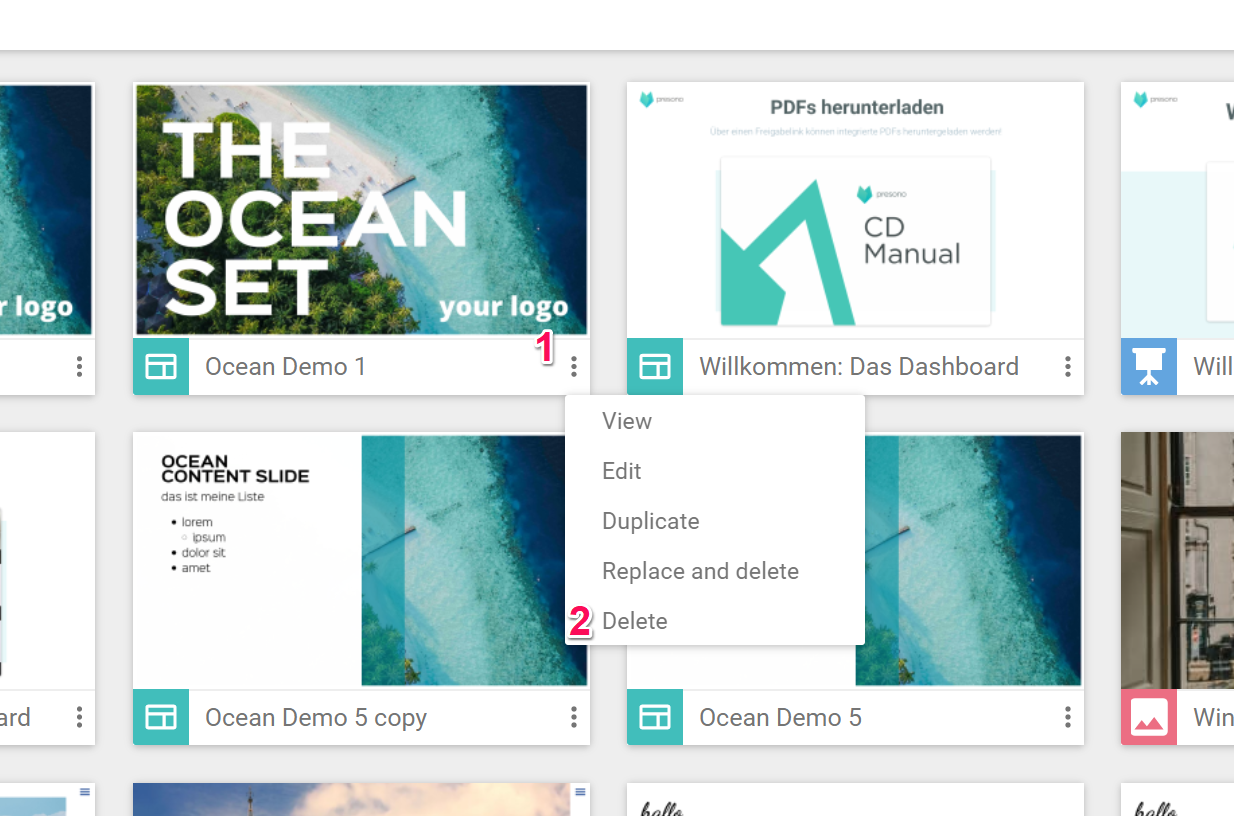 Instead of deleting content, you can also replace and delete it. For example, you can merge a duplicate uploaded image or a duplicate slide into one.
This applies to slides, overlays, media and documents. Templates and presentations are excluded. For example, media that was accidentally uploaded twice can be merged, but a slide with more current content can be used in place of an outdated one.
Importantly, only items of the same type can be used for replacement. More about this here: Delete and replace content
Repercussions
If a slide is deleted, it disappears from all presentations in which it was inserted.
If a media element or document is deleted, it disappears from all slides it was included in.
If a background template or layout template is deleted, existing slides based on it will remain untouched until you change the template. The template will no longer be available for new slides.
If a presentation is deleted, the used slides remain in the content structure. Only the saved "sequence of slides" will be deleted.
Duplicating content
You can duplicate individual templates, slides and presentations. Click on the three-dot menu of a slide or presentation, or click on a template set to open the three-point menu of a single template.
In the menu the option "Duplicate" is available. Rename the element (1), choose a workspace (2) and category(s) (3), so you will find the duplicated content at any time later.
When you duplicate slides, you can choose which of the translations to duplicate directly when duplicating.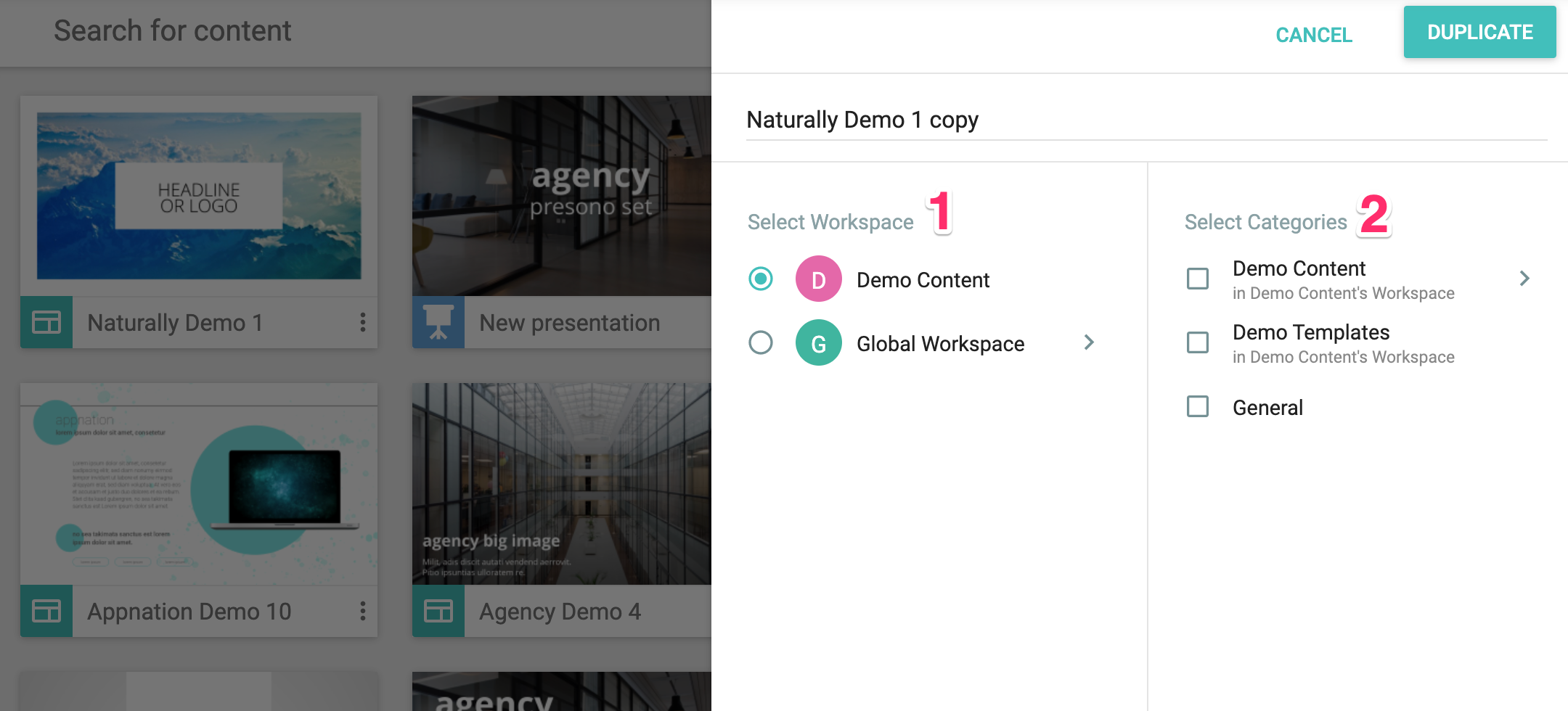 Repercussions
If a slide is duplicated, it continues to use the same template. Links to other slides or overlays remain, too. Once a slide was duplicated it can be changed independently from the original one.
If a presentation is duplicated, the duplicate contains the same sequence of slides as the original presentation. The individual slides are not duplicated automatically.
Moving content
Media and Documents
First open the element, then change the name, workspace and category(s). Click "Save" and your changes will be applied.
Slides, Presentations
Open a content and click on "Edit/Save". You can change name, workspace and category(s). Click "Save" and your changes will be applied.
presono's tip:

You cannot move templates, but you can copy them to another template set. This function can also be found in the three-dot menu.
Categories, Workspaces & Rights