Headlines:
In this article you will learn how to install the desktop app using the MSI package.
On the road but no internet access available? No problem. With our offline-capable applications, we offer you access to your presentations at any time, both via your laptop or PC and via your mobile devices.
Whether macOS or Windows laptop/PC, we have the right desktop application for you. With the following link the respective application can be downloaded for your device: https://presono.com/de/apps
For Windows we also offer an installation package. With the following link you will always get the latest MSI package: https://download.presono.com/latest/msi
You would like to present on your mobile device (Smartphone/Tablet) on the road? You can find detailed information here: Presenting on a smartphone/tablet
Download
For Windows we offer an installation package (MSI) in addition to the normal installation. This can be used, for example, for central distribution of the app in companies. In this package it is also possible to specify two parameters: the domain and the autoupdate (de)activation.
The domain can be fixed if it differs from the standardised domain my.presono.com. For enterprise customers there is the possibility to individualize the domain, whereby an own stack including an own database can be set up. If the domain has been fixed with the MSI package, the user can not change it manually anymore.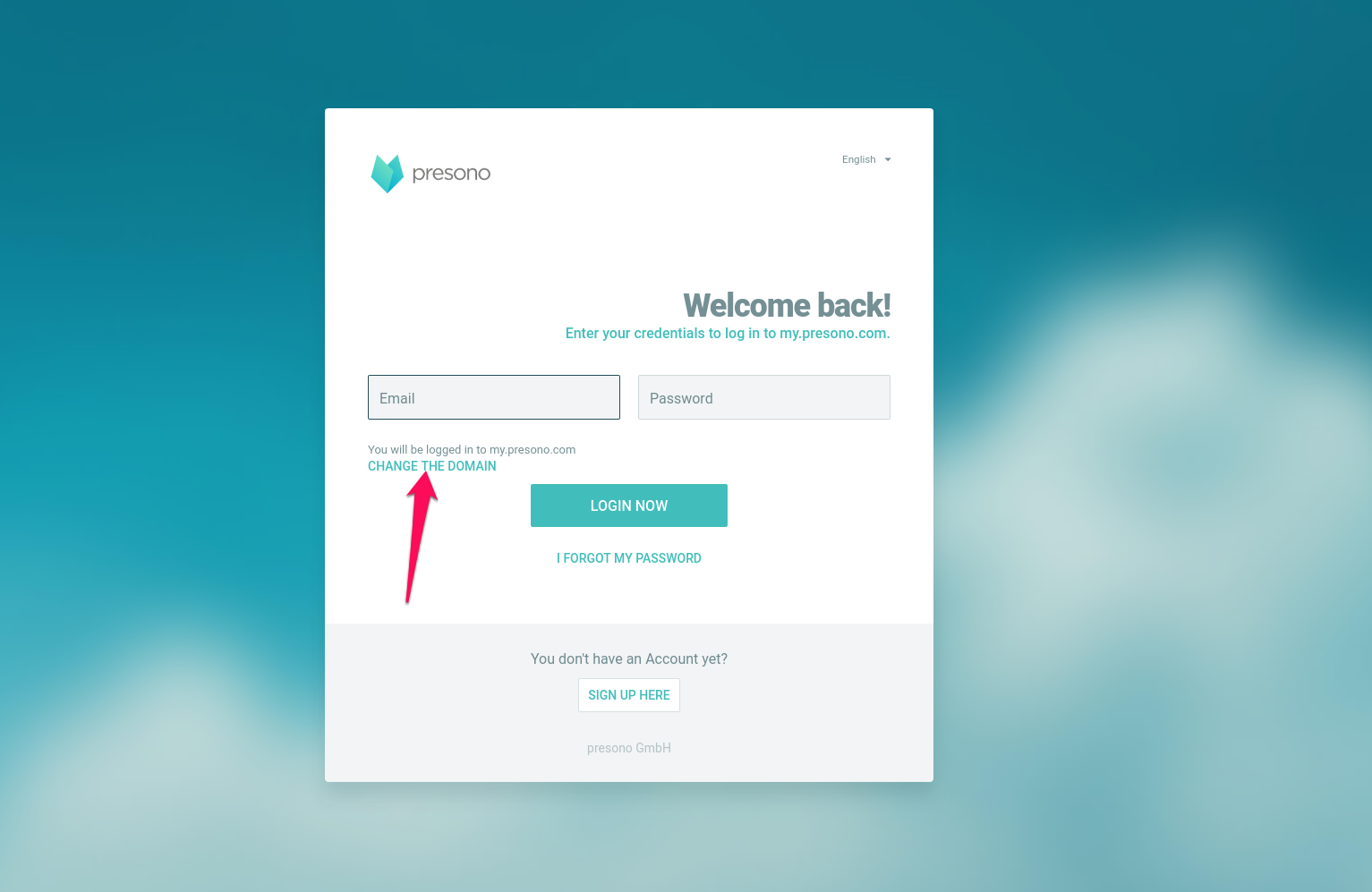 If updates are available, they can be downloaded and installed directly in the app. If this is not desired, it can be prevented with the autoupdate parameter. If the Autoupdate function is deactivated, the entire Update Center is hidden in the app. Updates must then be installed centrally and cannot be performed directly by the user.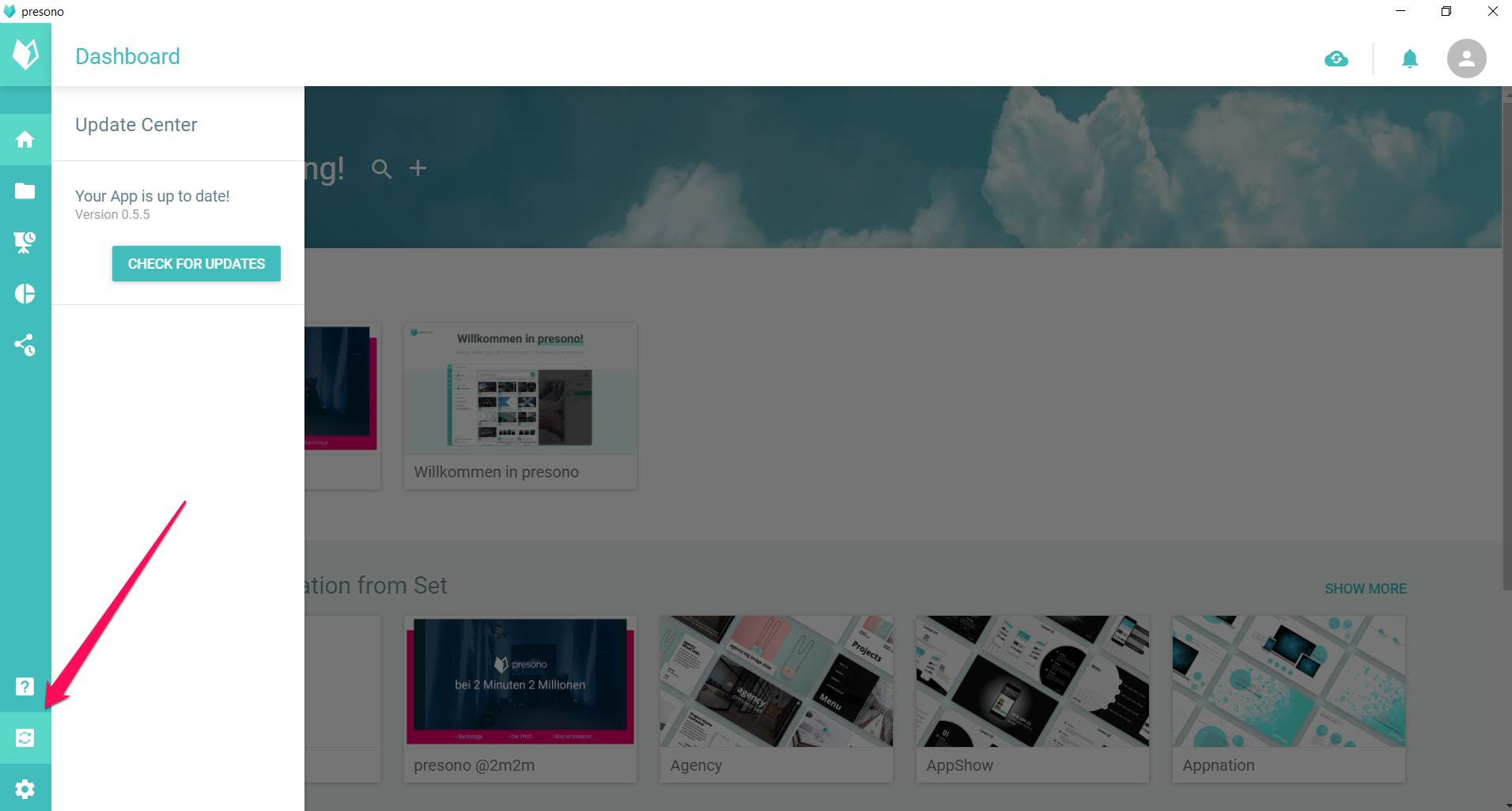 With the following link you can always get the latest MSI package: https://download.presono.com/latest/msi
You might also be interested in:
Presenting on a smartphone/tablet