In this article you will learn how to customize templates you have created or purchased.
Choose in the content structure on the left the filter "Template Sets" or use the search bar and the categories to get to the desired template set.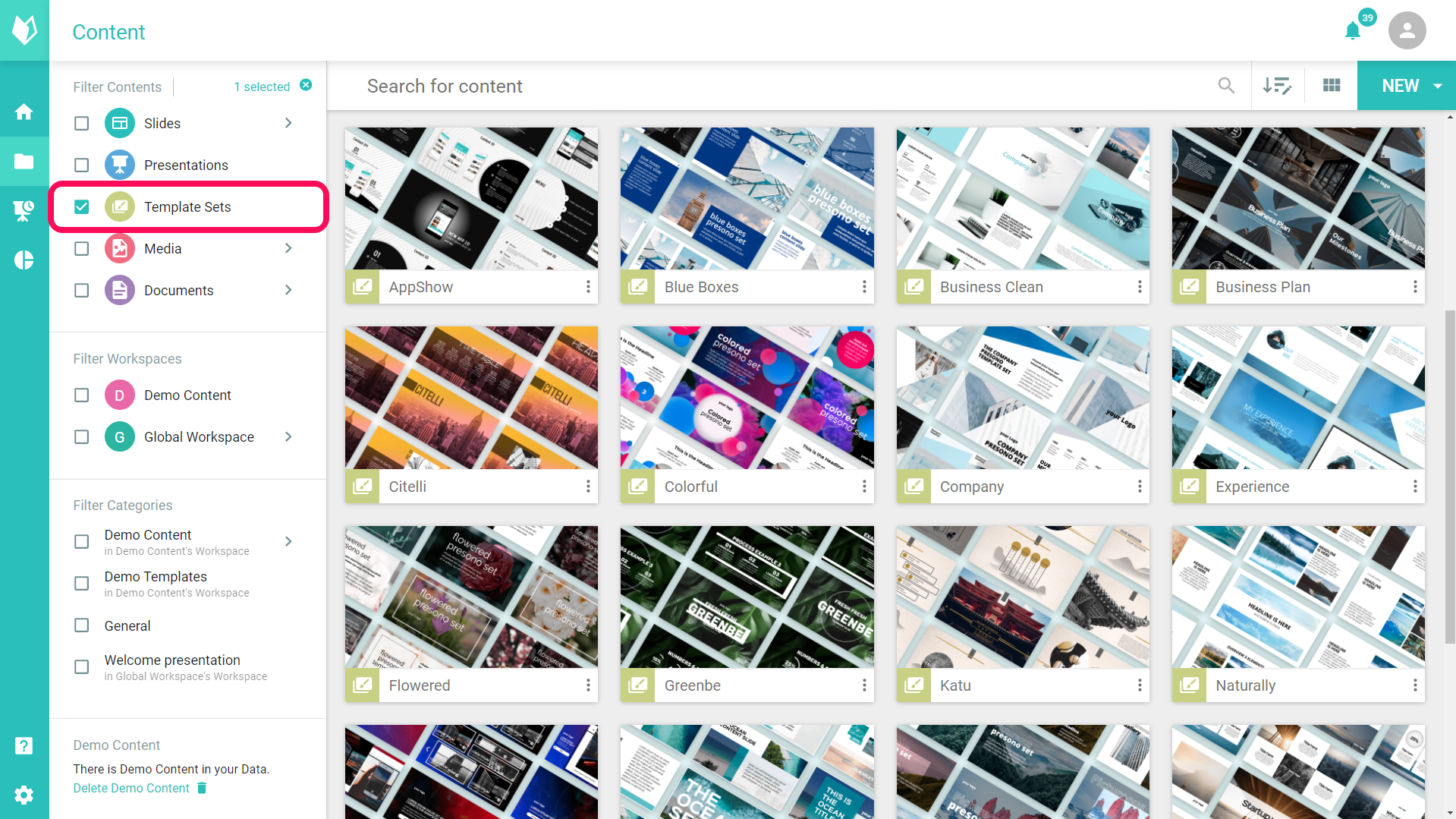 Now click on a template set and then on a background template or layout template contained in it to get to the template editor.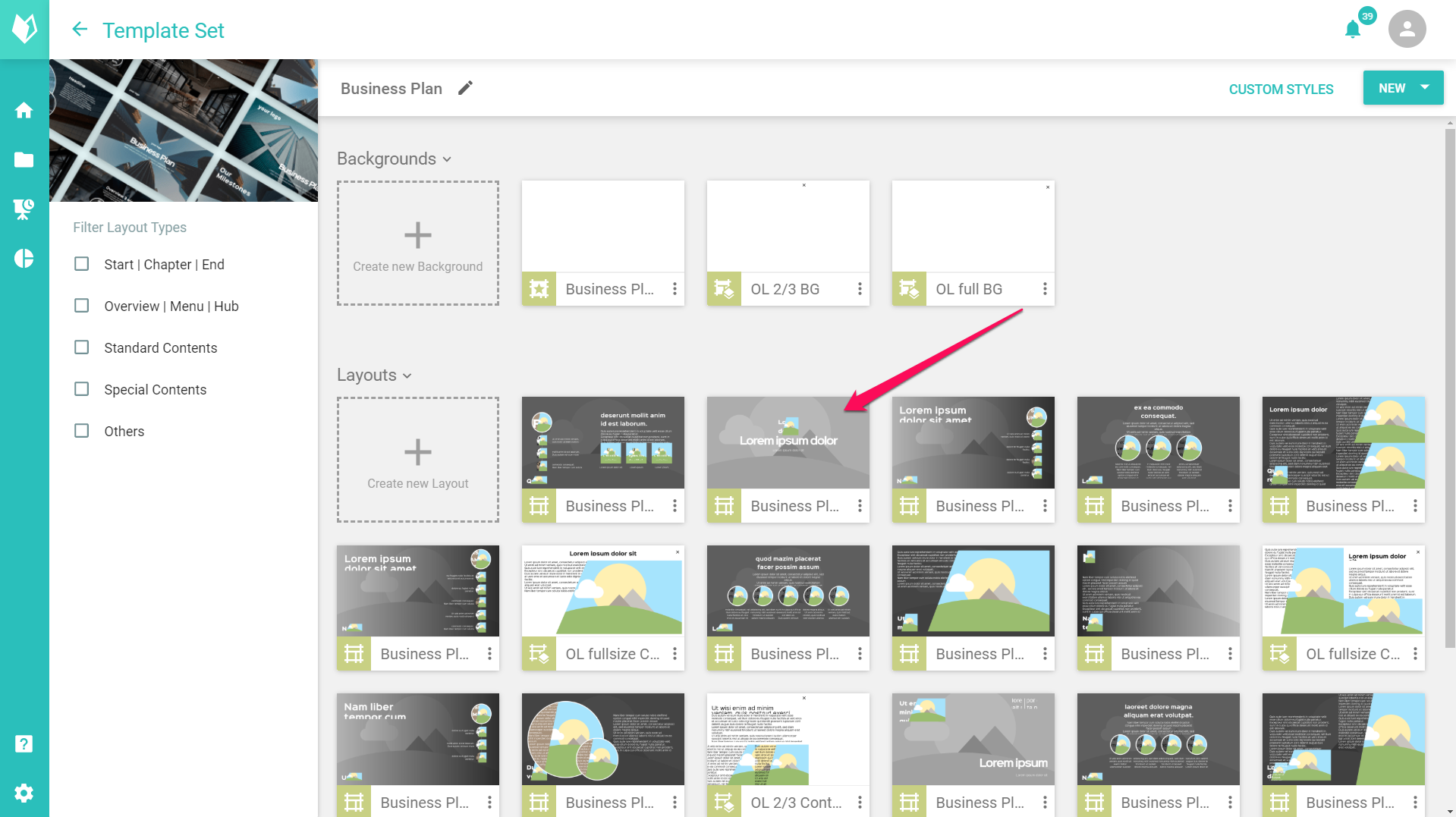 Now you can edit the template and click on the disk symbol to save the changes. An explanation of the functions and possibilities of the Template Editor can be found in the articles Create Background Templates and Create Layout Templates.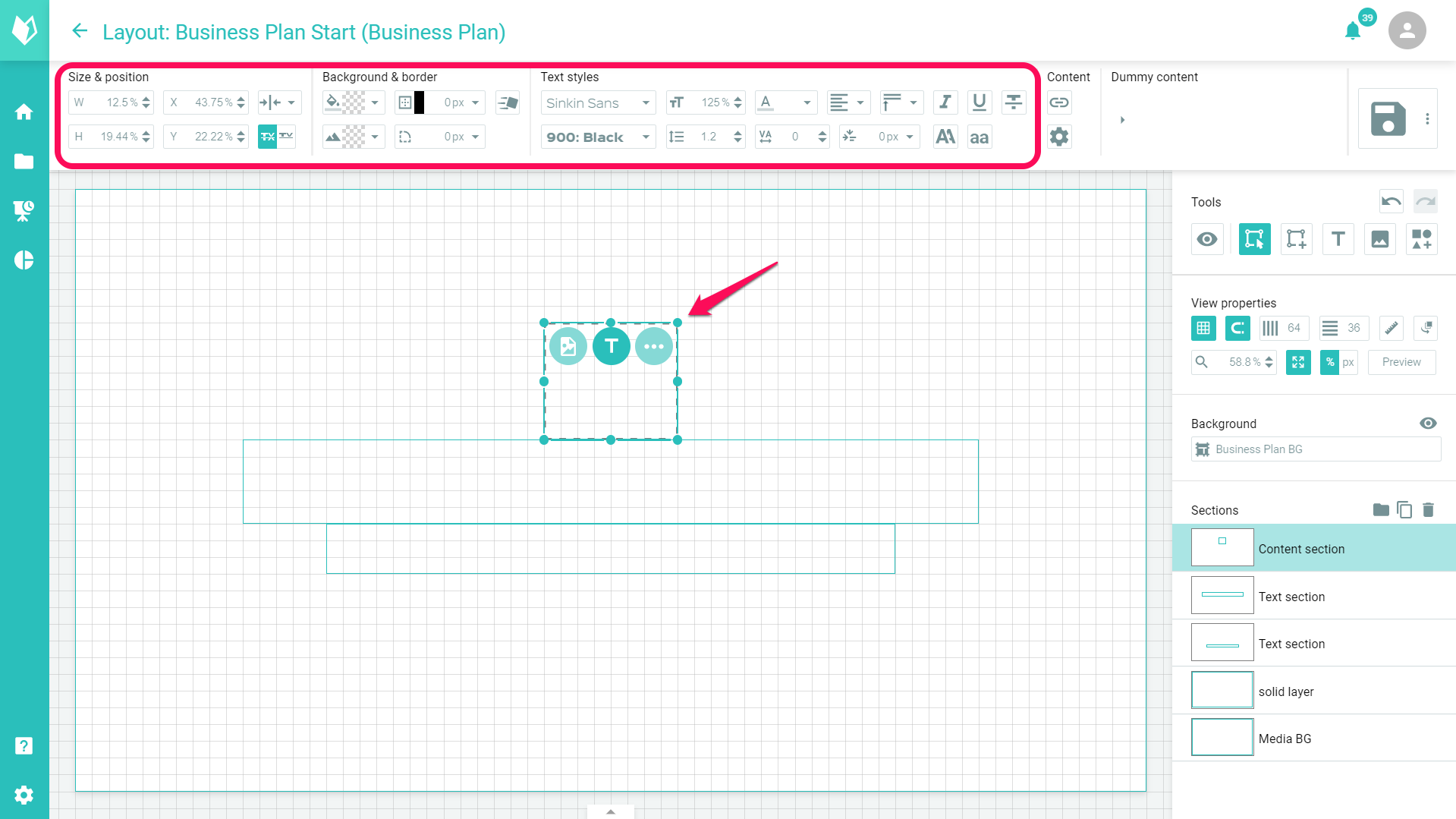 presono's tip:

You can also jump directly from a slide to the template editor by clicking on the metadata and then on the background template or layout template.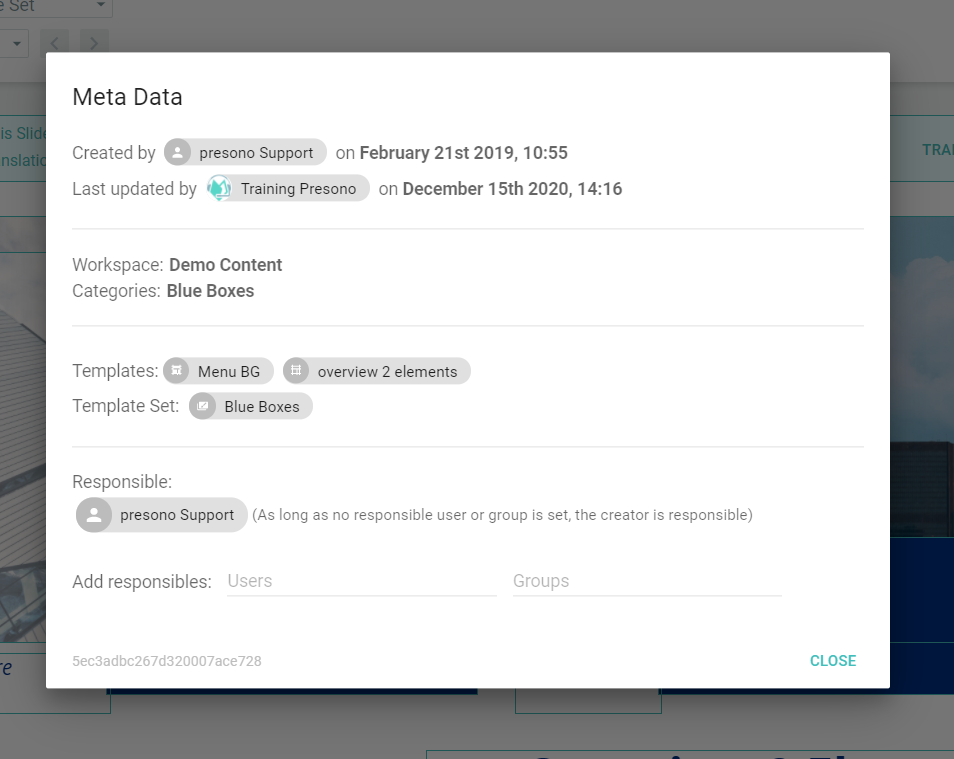 You might also be interested in:
Why can't I edit the template?
This may be due to your rights. If you have read-only rights to a template set, you can use it, but you cannot change it. More about this here: Categories, Workspaces & Permissions