In this article you'll learn how to translate individual slides so that you can give a presentation in multiple languages!
This article contains some features that are not included in all packages. More info on this on our pricing page.
Once you have created a slide, you can translate it into one or more languages. The translations will be stored with your slide in the database so that you can switch between the languages during slide editing as well as before and during the presentation.
To do this, click on the translation symbol and select the language in which you want to translate the slide.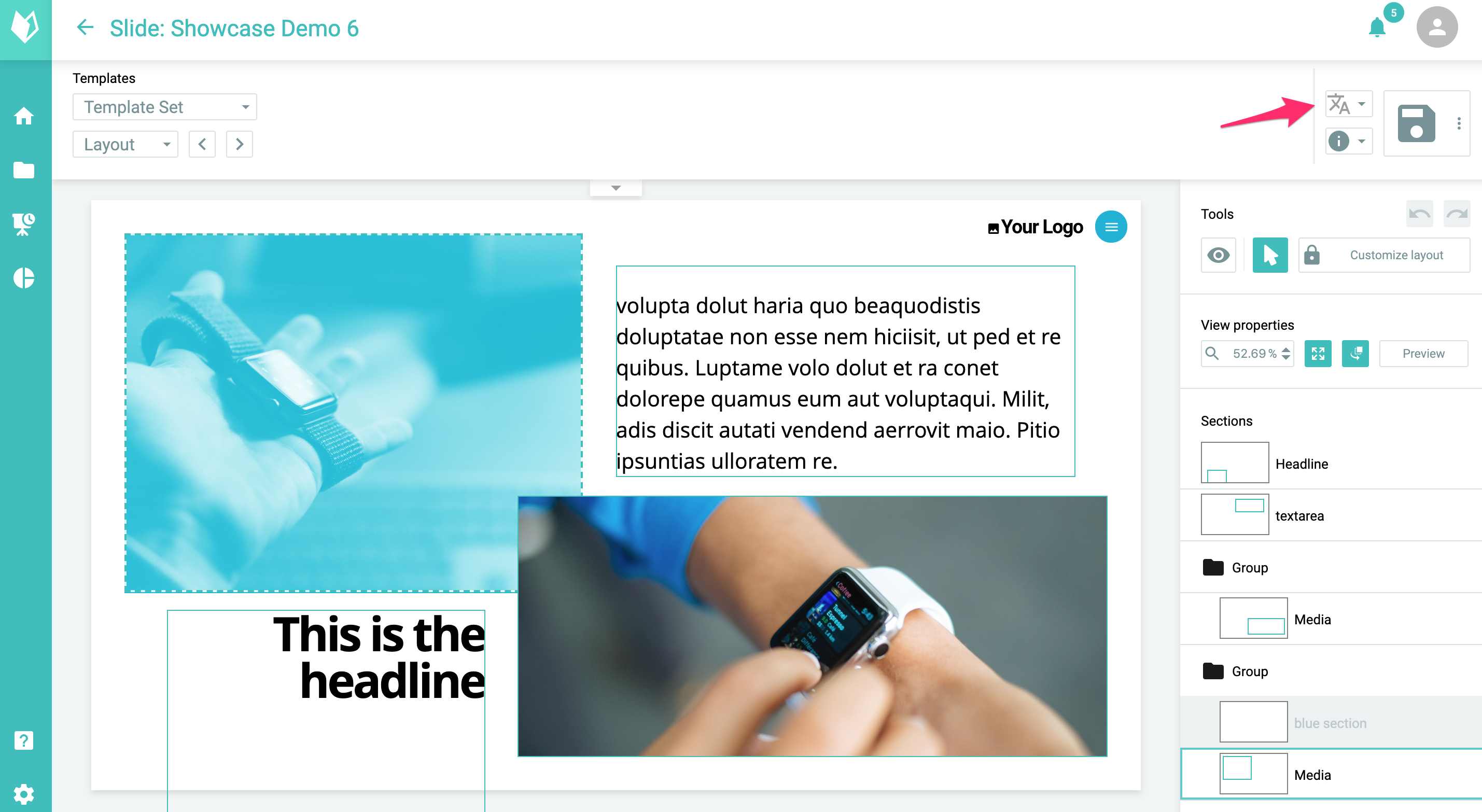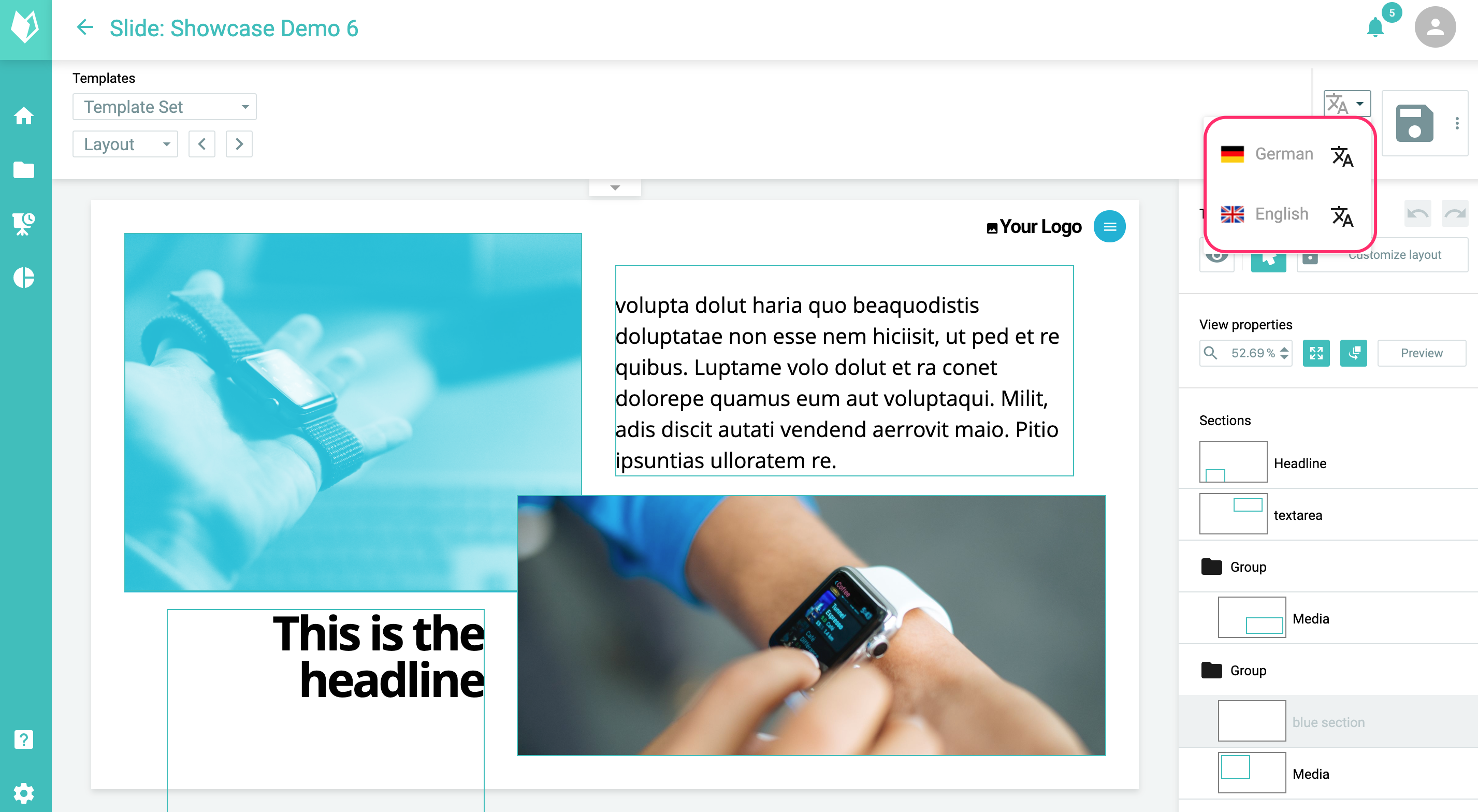 An overlay where you can select the current language of your slide opens. Here you can choose for example german. Then click on "next".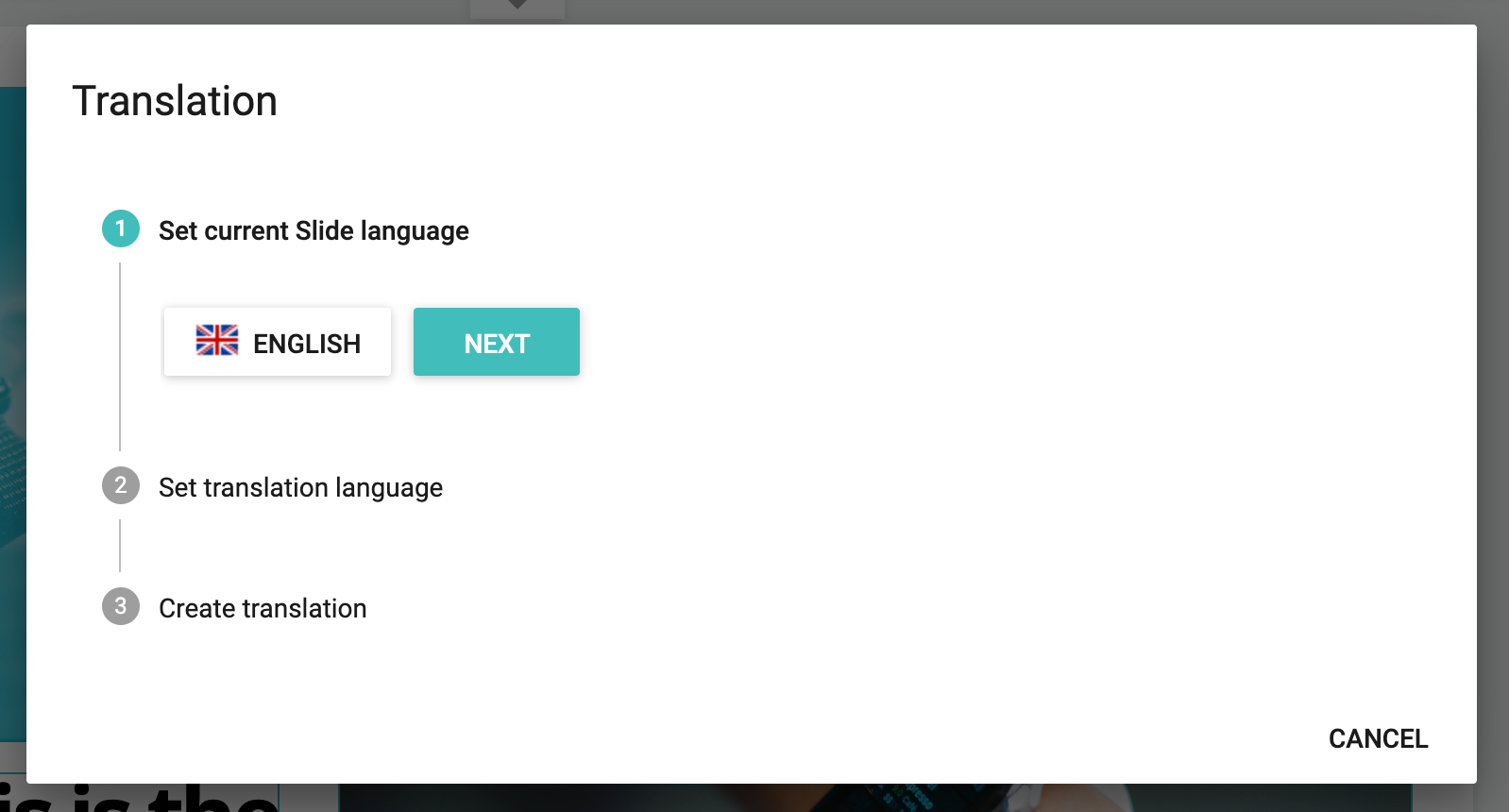 Next, you need to specify the language you want to translate the slide into, for example english. Click "next" again.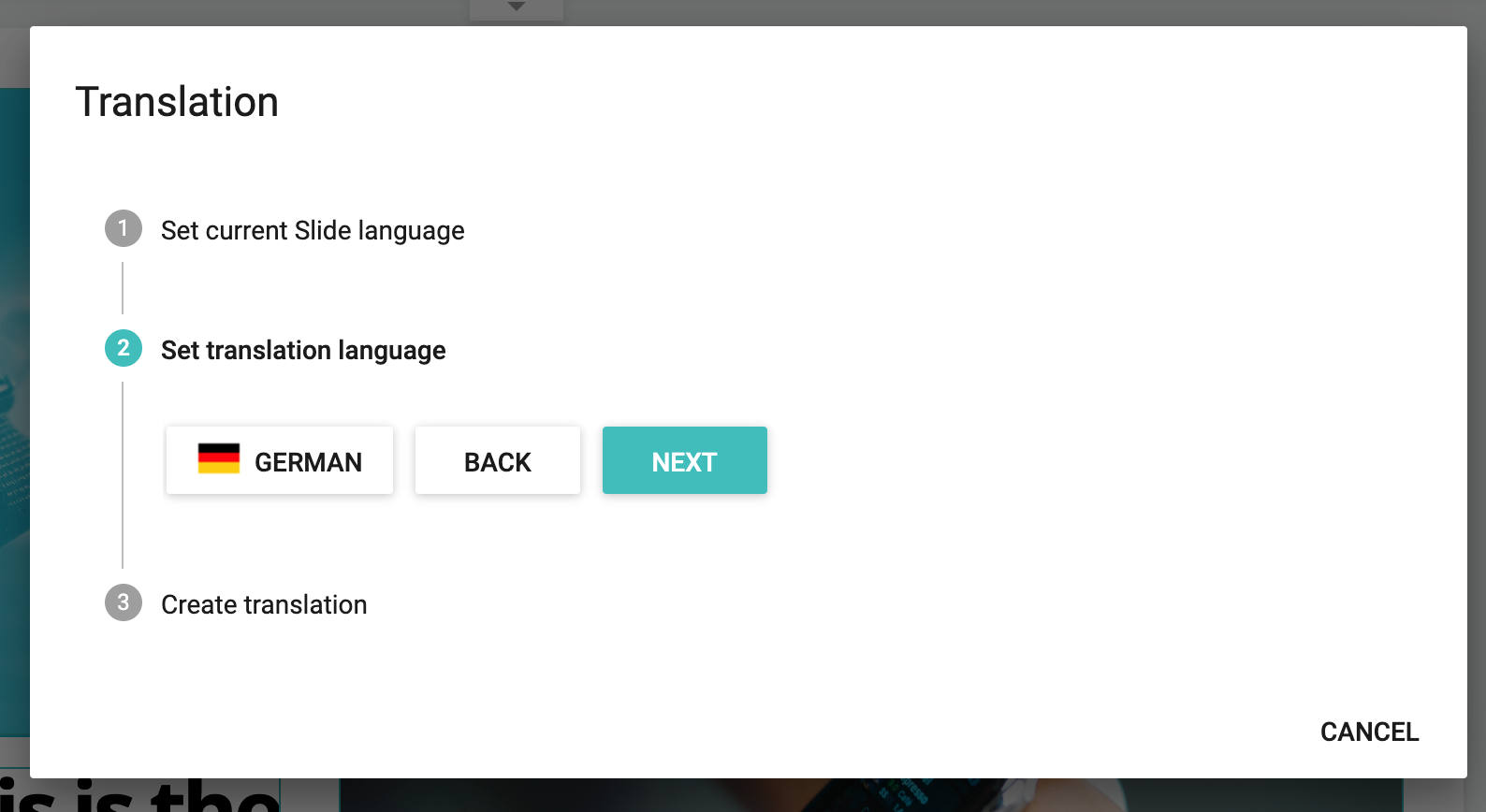 Now you get an overview of your previous entries. In this example your slide is translated from german to english. Confirm the listed data by clicking on "next".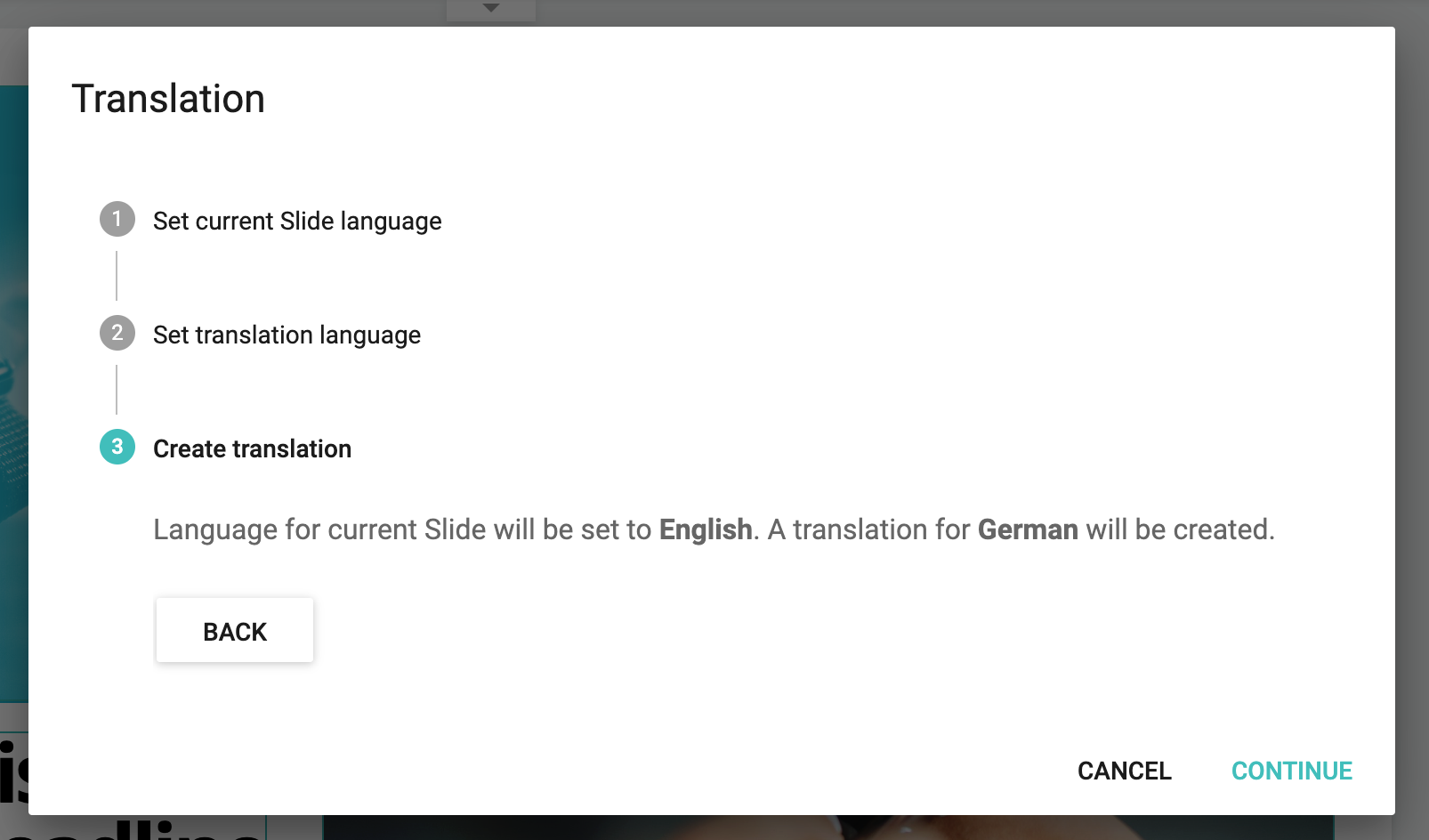 The translation editor opens. In the right area the original (e. g. german) slide is now visible. It cannot be edited, it serves only as a template. In the left area you can see the translated slide ready for you to adjust or translate the content. Not only texts can deviate from the original language, but also media and other contents. You can find out more about which content you can insert here: Various contents in slides
Beware, if you want to change the template, it will be changed in all translations. So check all translations when you change the template of a slide.
When you have translated a slide, you can close the translation editor with the "X" icon in the upper right corner.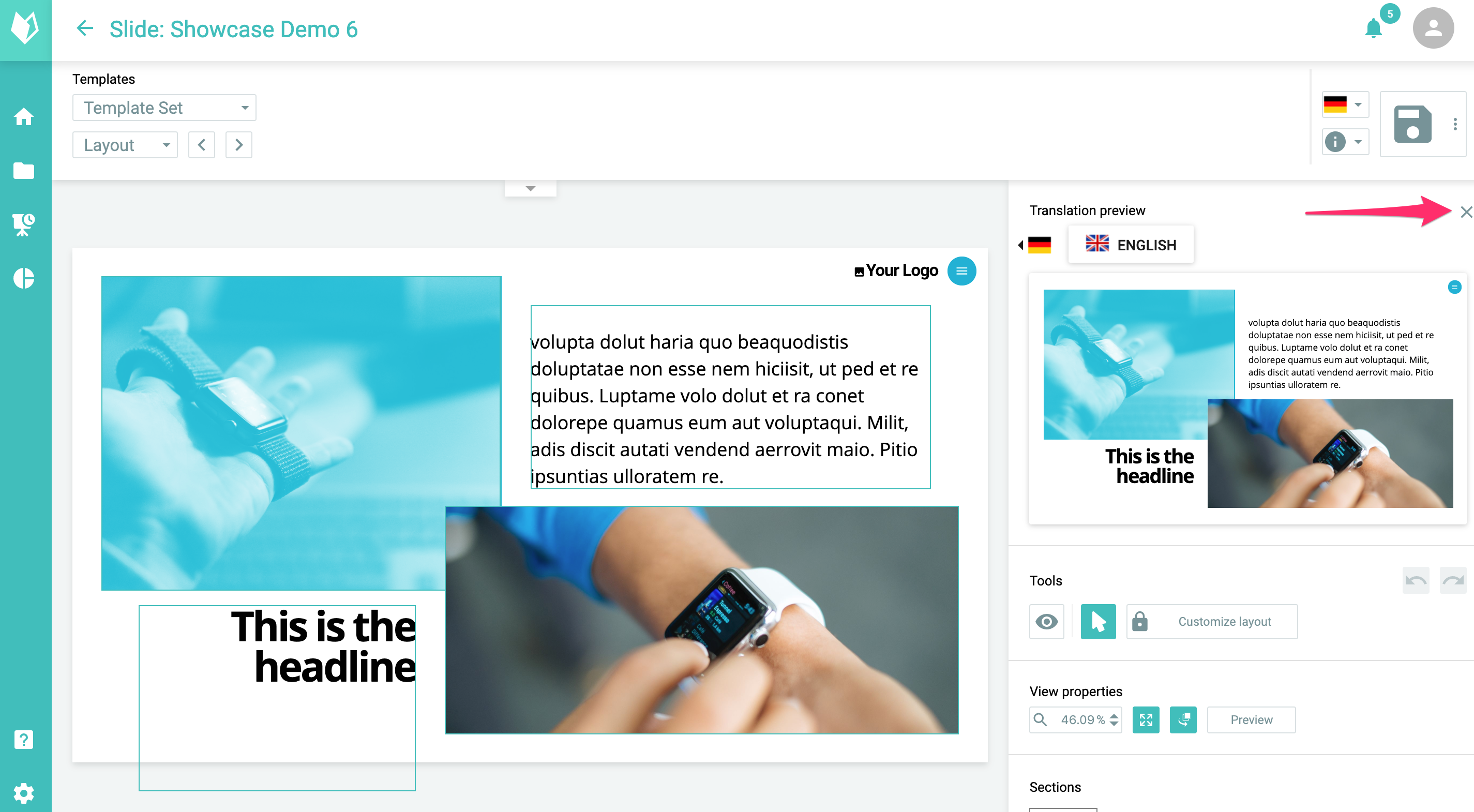 presono's tip

If you select a translation in the editing mode of the slide and click on "save", you can change the title of the slide in this language. The slide can therefore have a different title in the german version than in the english version.
Now you can switch between the translations at any time by clicking on the flag symbol (1) and selecting a language. You can open the translation editor again by clicking on the translation icon (2) next to the languages.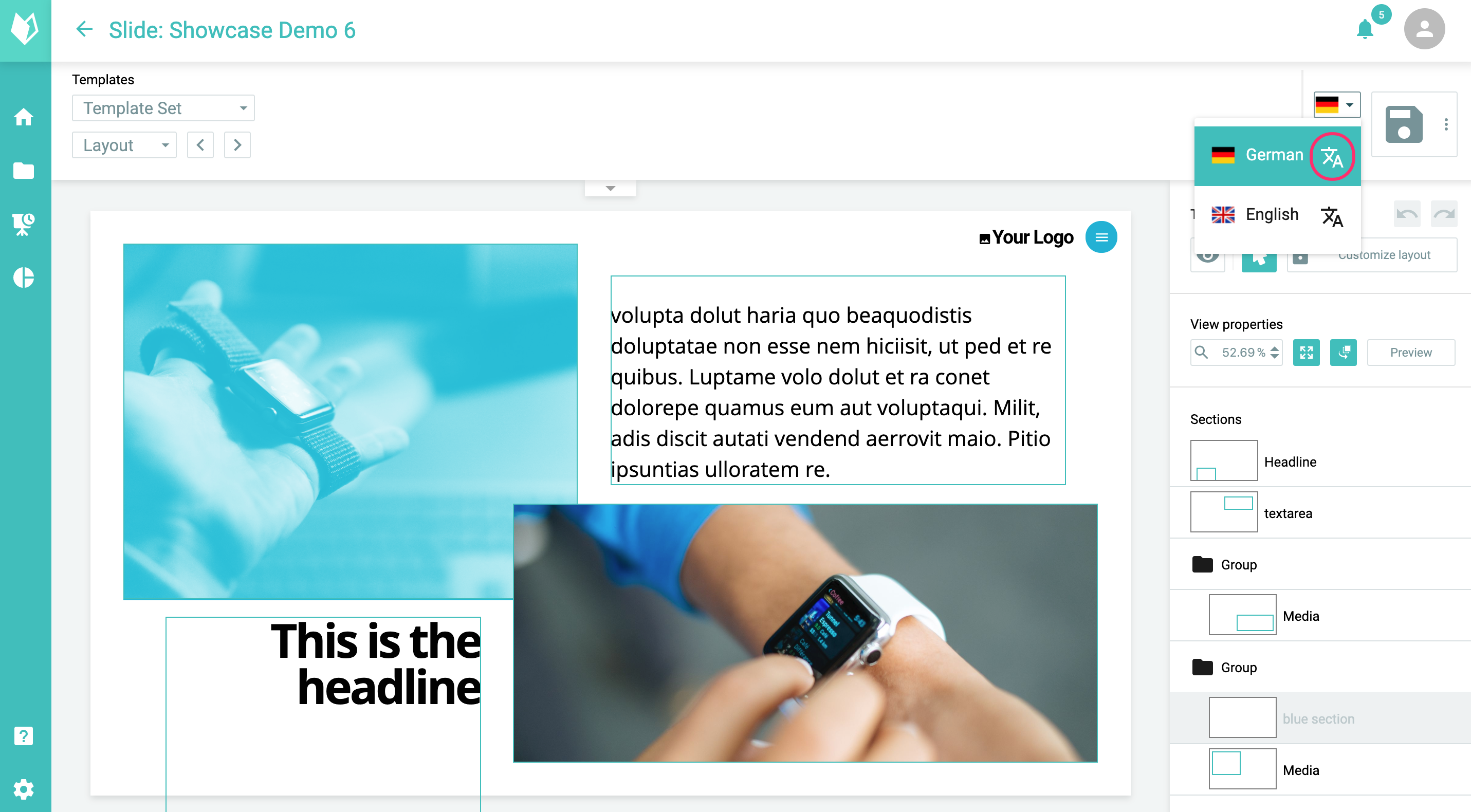 When your slide is translated, you can switch between the translations of your slide in the slide preview as well as before and during the presentation. The content structure also displays any translations in the list view. More about how to present in different languages can be found here: Present in different languages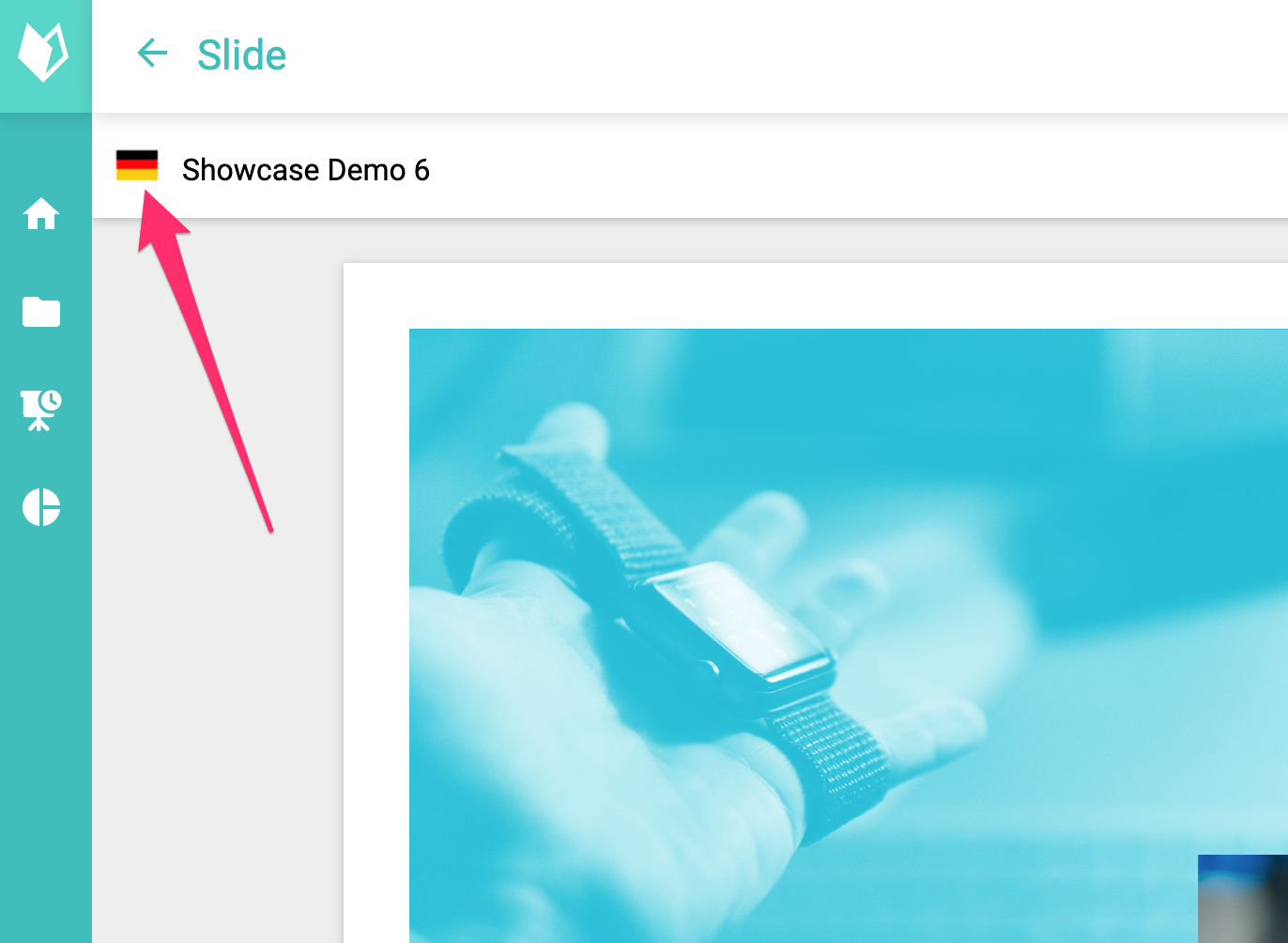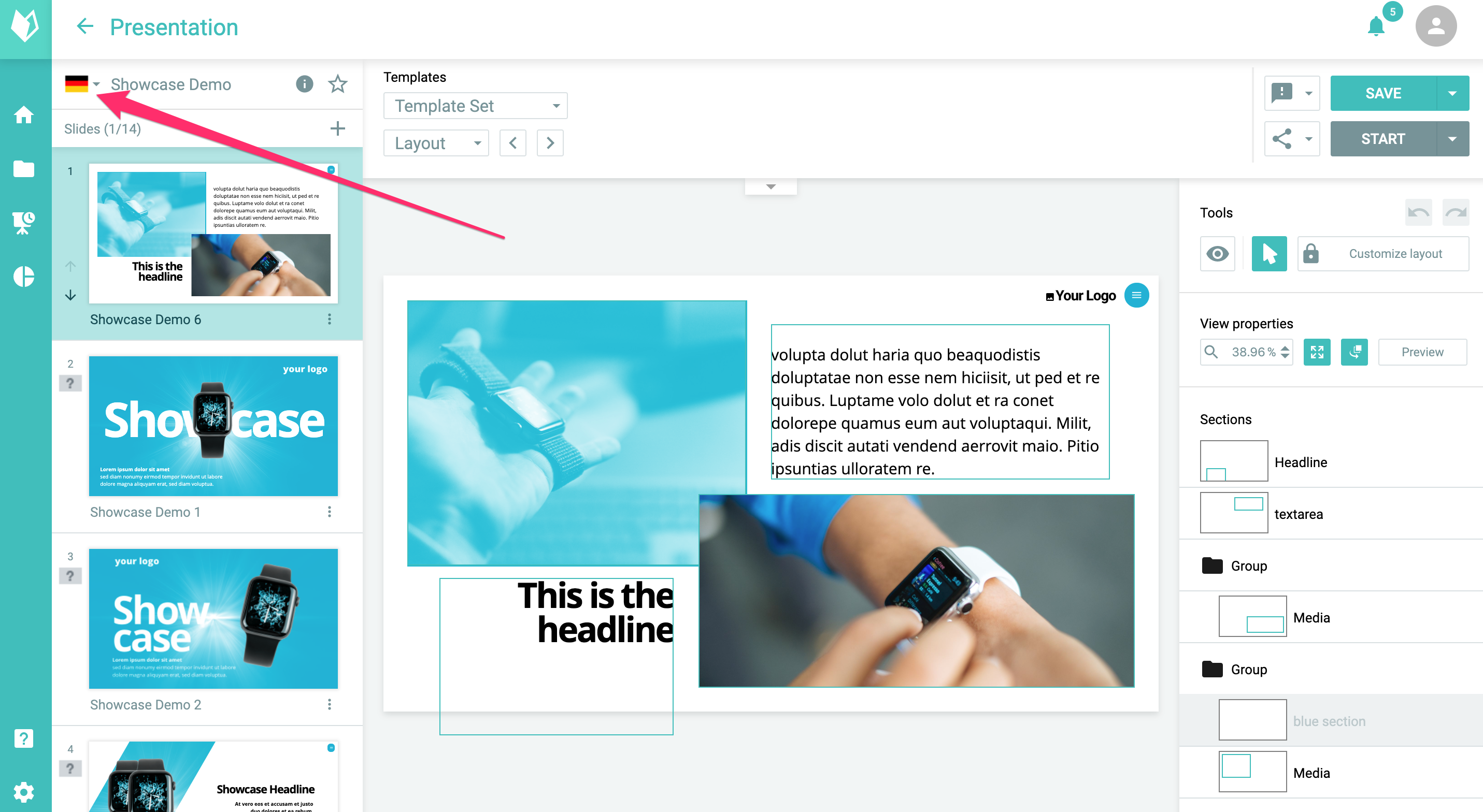 You might also be interested in: