Headlines:
Content area & types
Search bar
Filter bar
Here you will learn how you can easily manage and retrieve your content in presono.
With presono you can not only present but also manage all your content in one centralized structure. The content structure is the place in presono where you can store, structure and retrieve your created and uploaded content.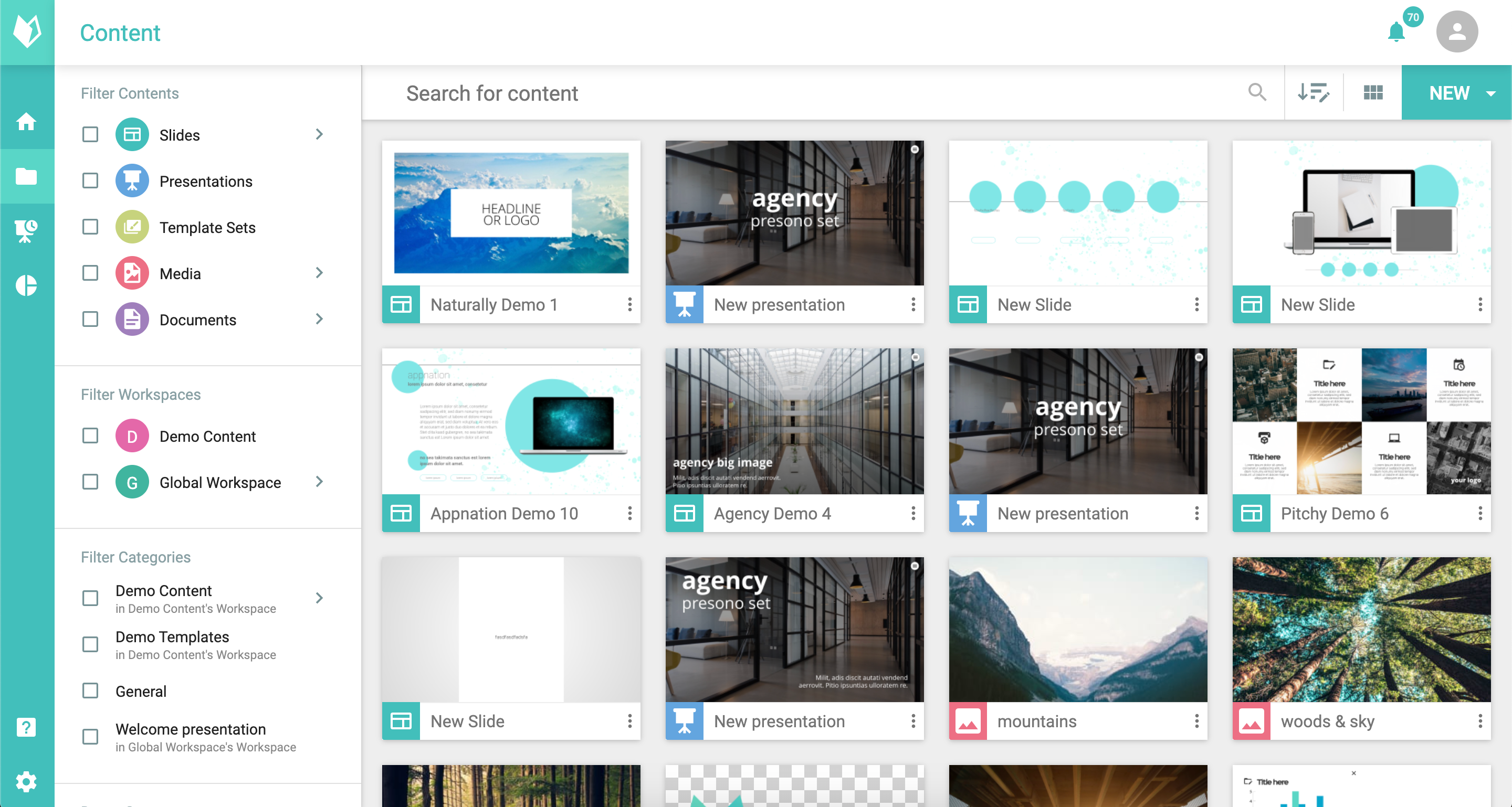 To simplify working with a lot of data there are some tools to support you in the content structure:
Content area & types
In the content area you can find all your content. No matter if slides, presentations, media, documents or template sets, all created or uploaded elements can be browsed and managed here. To easily distinguish content types, each content has a small icon at the bottom left and its own color. For example, a presentation is marked blue while an image is marked red.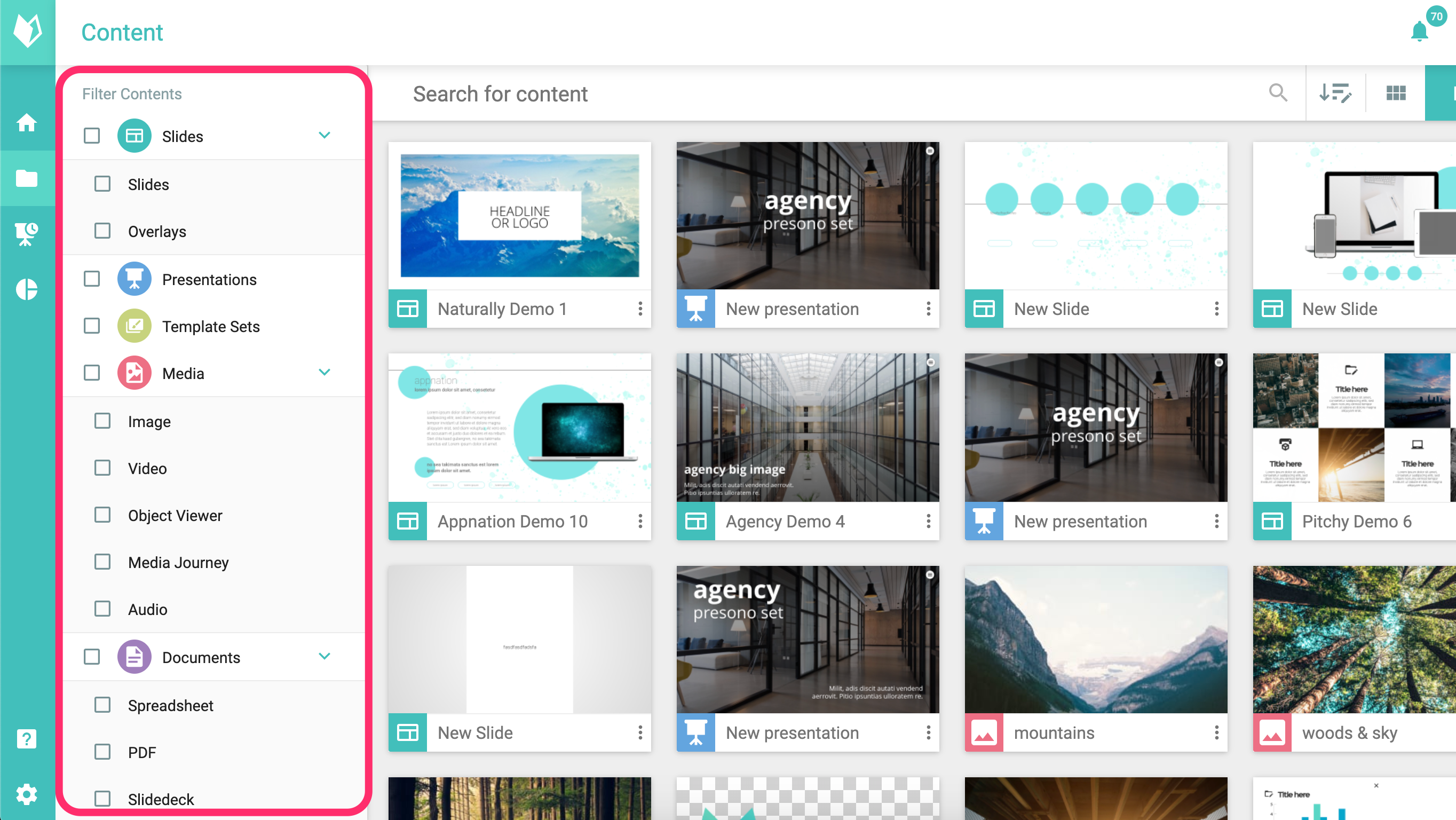 This collection of results can be adapted in order to find the desired content more quickly. This is possible through the search bar and the filter bar.
Search bar
In the search bar, content can be easily found by entering a search term. The results then appear in the content area. This is a full-text search, which not only searches for the title of elements, but also considers the text on slides. On the right side of the search bar there is also the "New" button to create and upload new content.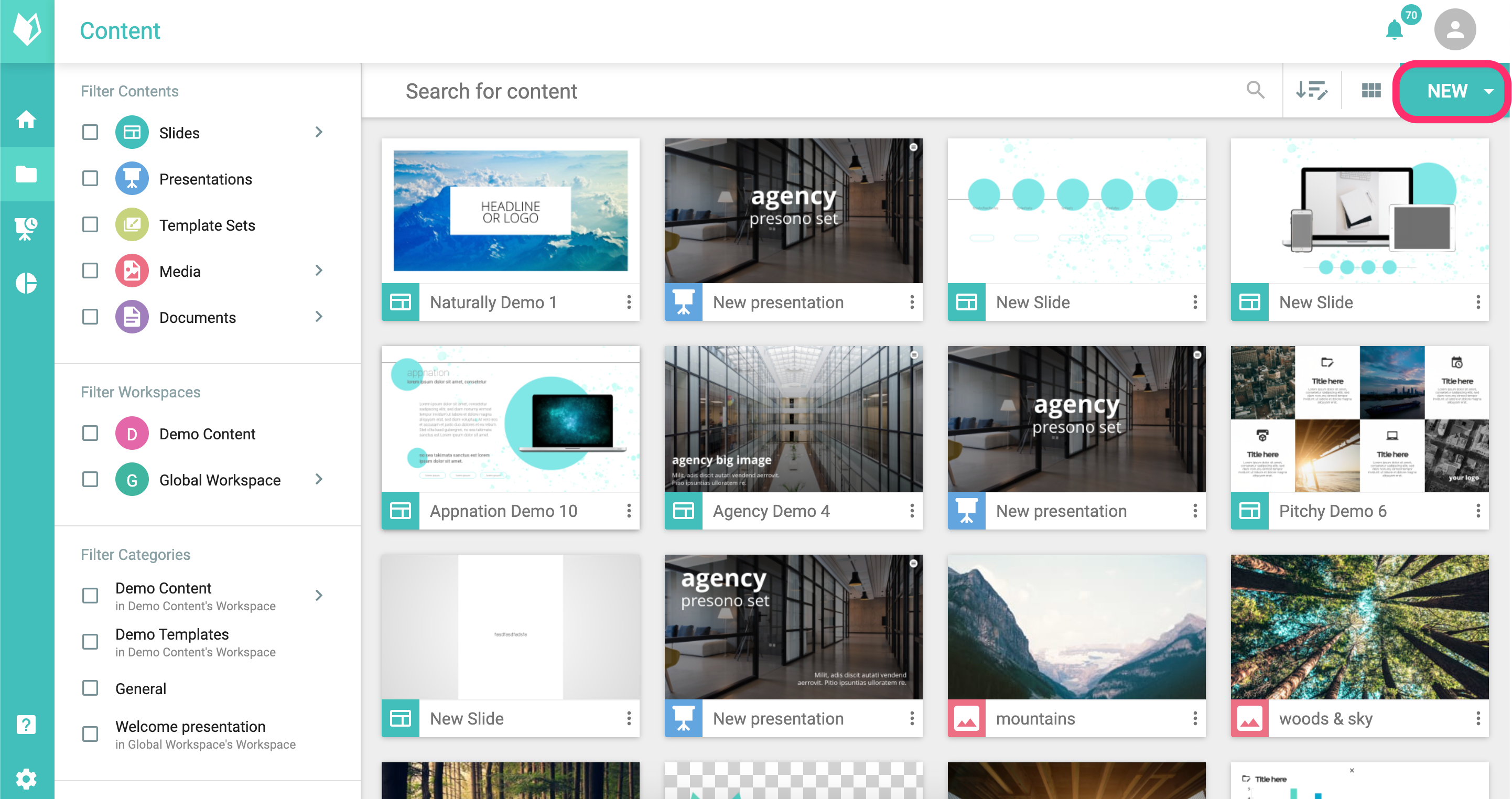 You can find more detailed information about the search and the other options under Search, Filter & Icons.
Filter bar
Filters can be used to limit the results in the content area. Here you can show or hide certain content types, workspaces or categories.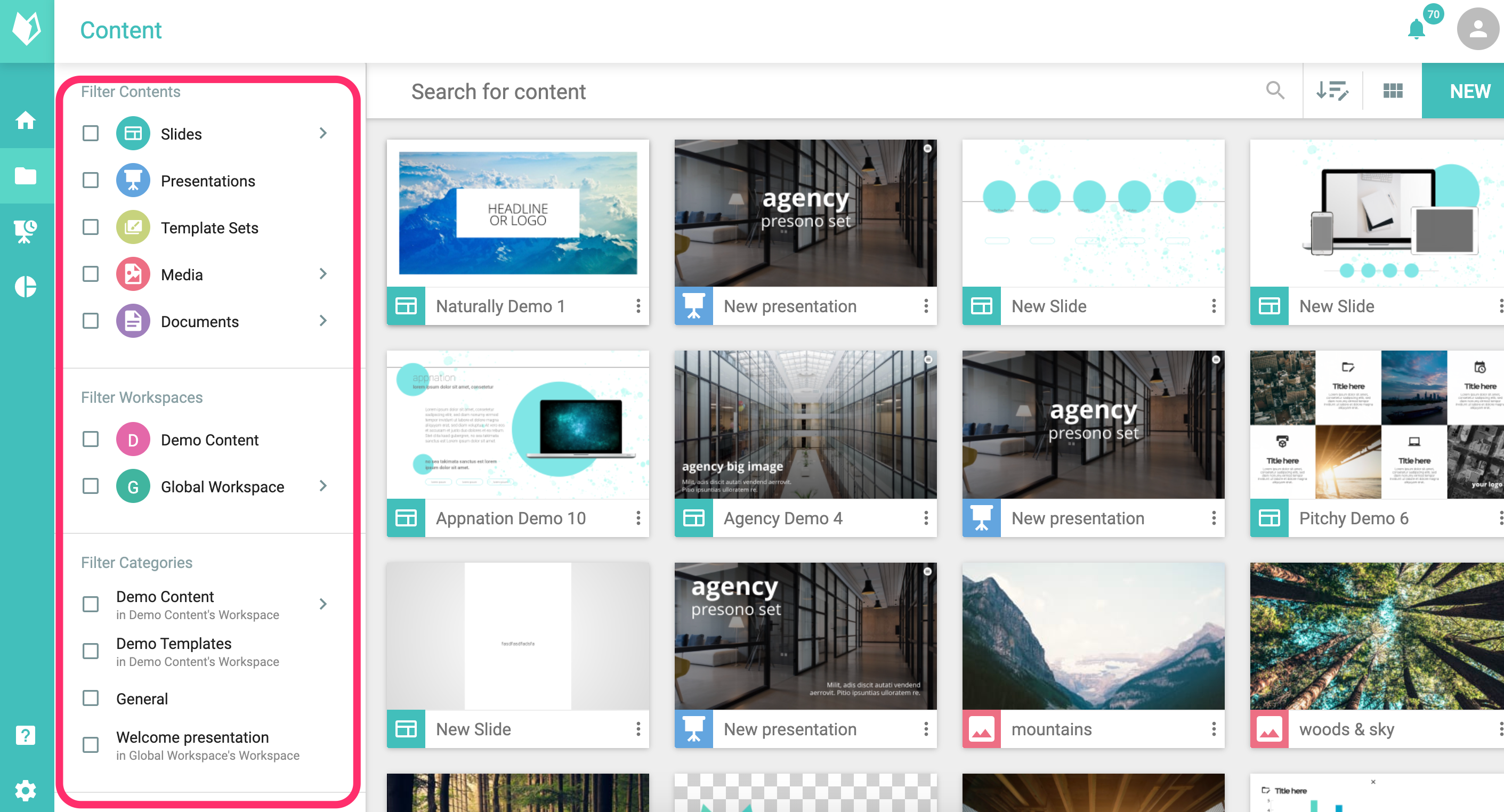 You can find more information about the filter under Search, Filter & Icons
presono's tip:

If you work in the browser and click on an element in the content structure while holding down the Ctrl key, this element opens in a new tab!
You might also be interested in the following
Search, Filter & Icons in the Content Structure
Delete or download media and PDFs
Categories, Workspaces & Rights
Why can't I edit some content?
This may be due to your rights. You may only have read and no write access to some content. Read more here: Categories, Workspaces & Rights and here: Manage Workspaces