Headlines:
Links to slides
Linked Slides
Linked overlays
Call up additional content
In this article, you'll learn how to hold an interactive presentation (with click elements) using a mouse, interactive presenter, or touch device.
Links to slides
You can link the areas of your slides to other slides or overlays (if they allow it according to the template). You can find more information in the article Create and link overlays.
Linked Slides
Now you don't have to insert linked slides separately into your presentation anymore. As soon as you click on an area with a link to a slide, it will be inserted automatically and is therefore included in the session. If you navigate forwards or backwards in the presentation, you will notice that the slide is at the point where you opened it via a link. Your original presentation will not be changed.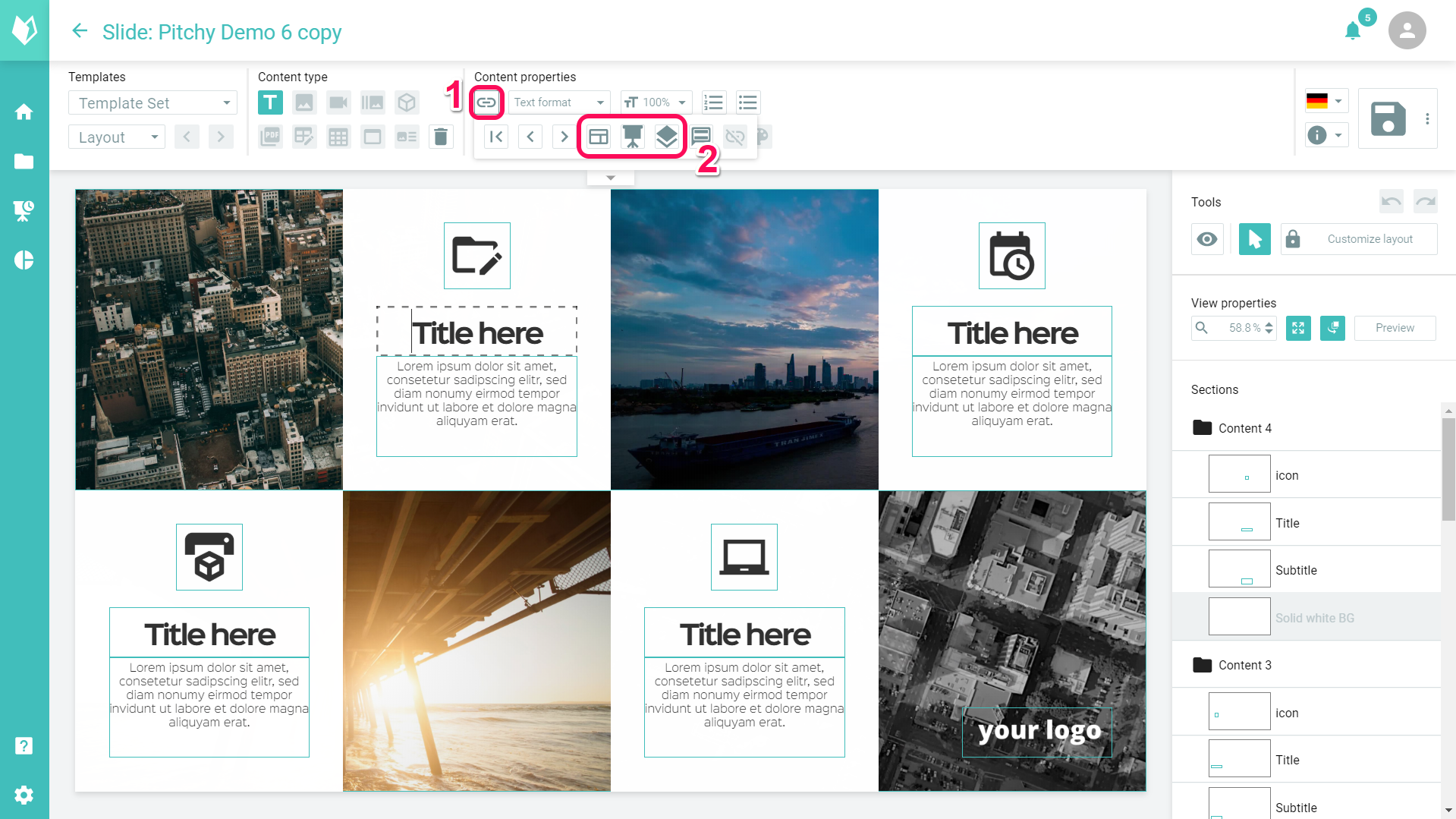 presono's tip:

You can also link a slide as an overlay. Click on the link symbol and then on the overlay symbol. Now you can select overlays as well as slides, which are automatically provided with a close button. You can find out more here: Create & link overlays
Linked overlays
Linked overlays are also not included in a presentation. You can open them by clicking on the linked area if required.
Overlays opened during the presentation will also be inserted into the following session.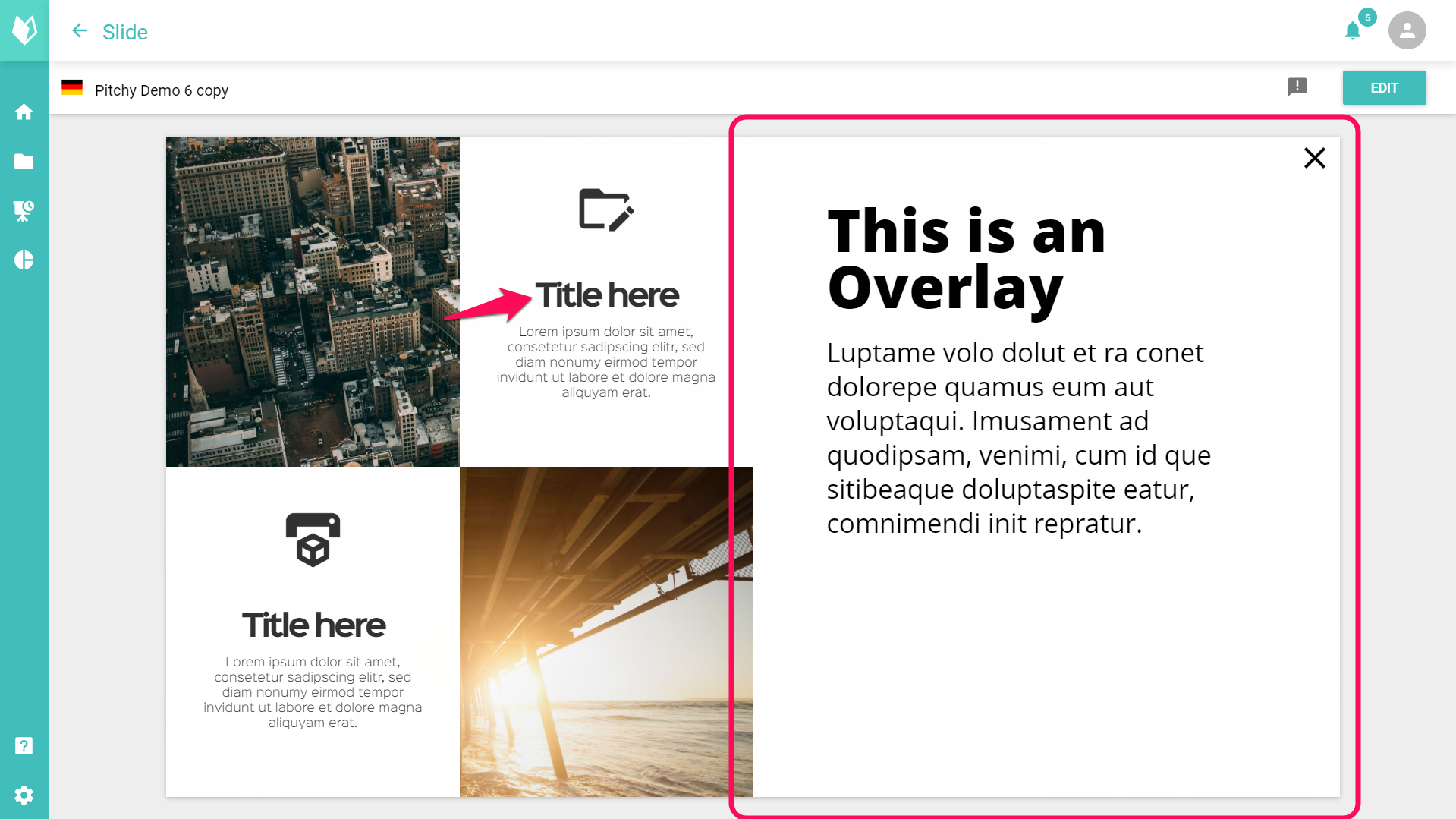 presono's tip:

An overlay can also contain links to other slides. You can use this to create a menu that allows you to switch between all points of your presentation at any time.
Call up additional content
If you want to open content that you did not link to in your the presentation, you can do so using the Enter menu. For more information, see the article What is the enter menu?
You might also be interested in: