In this article you'll learn how to share your presentation with others!
Once you've created your presentation, you can already share it with your audience or colleagues. Go to the presentation and click the share icon in the upper right corner. Here you have the possibility to share your presentation either as a PDF or as an interactive link.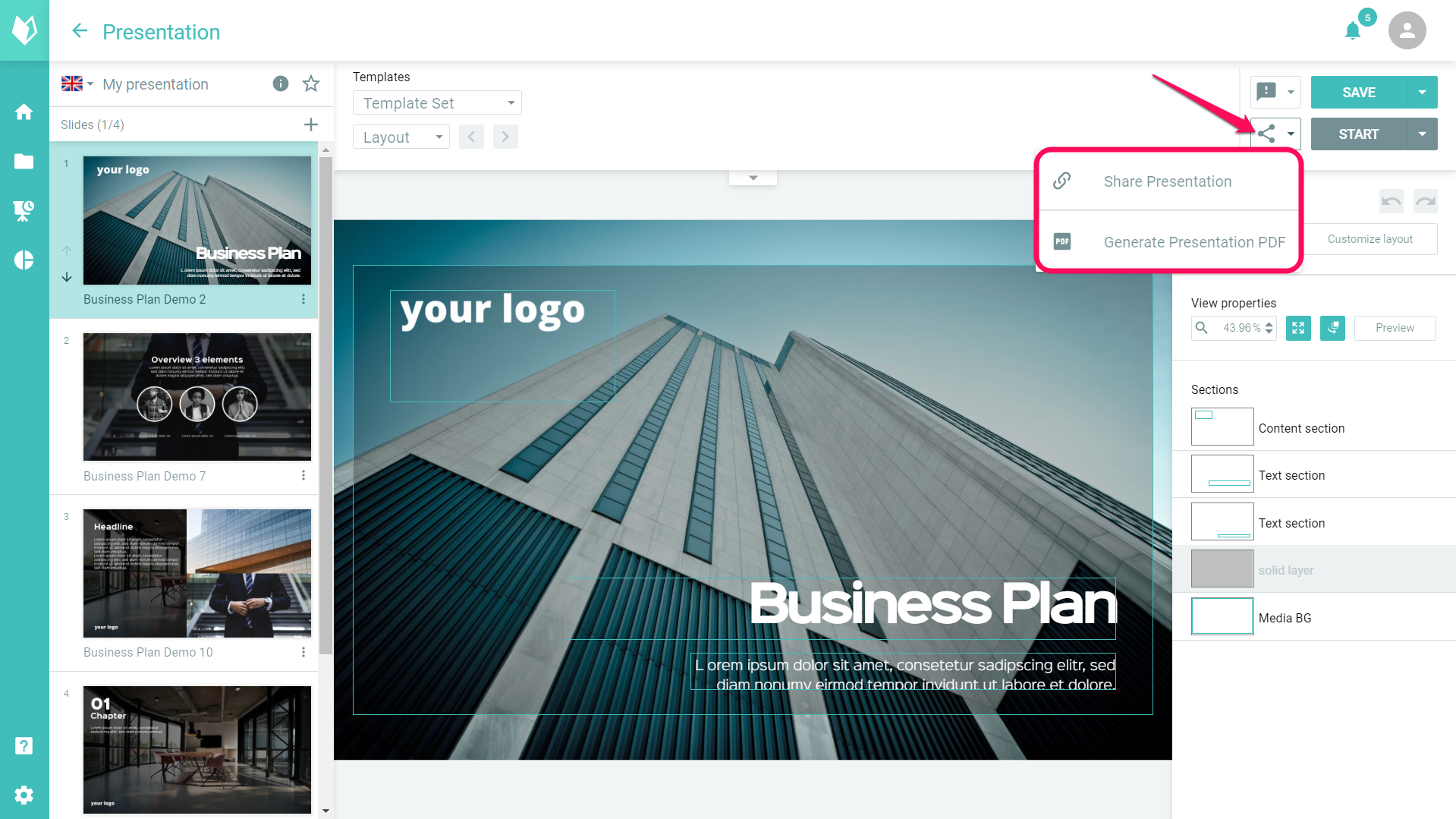 Share as PDF
A possibility is to share your presentation as a PDF, each slide is a separate page in the document. However, animations, clickable elements, videos and 3D objects can no longer be operated interactively. You can download the PDF directly, open it in your browser or email system. However, depending on the length of the presentation, you still have the problem of sending large amounts of data when sending the PDF. For larger presentations it is therefore advisable to share an interactive link (the PDF can also be downloaded here at any time).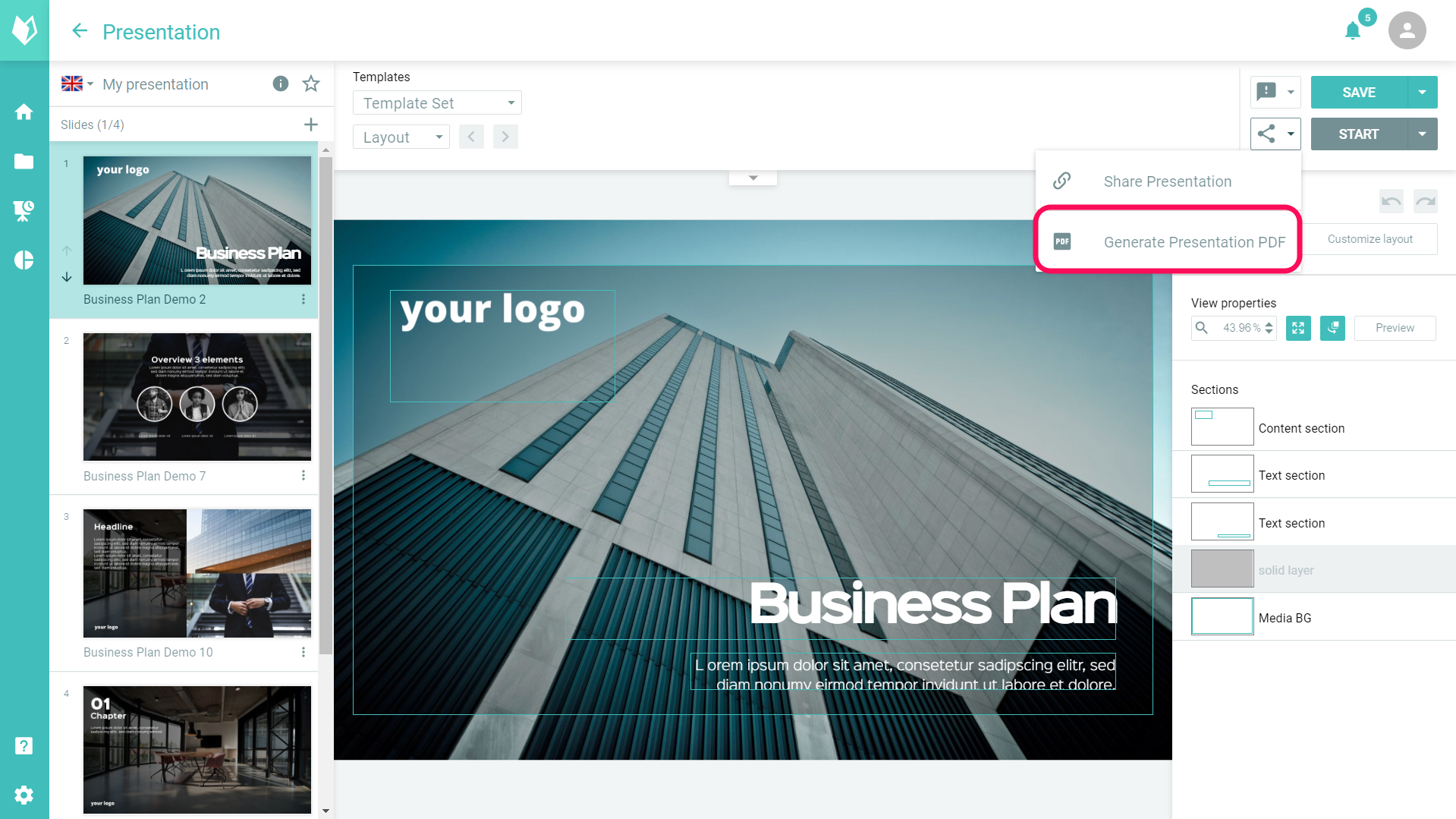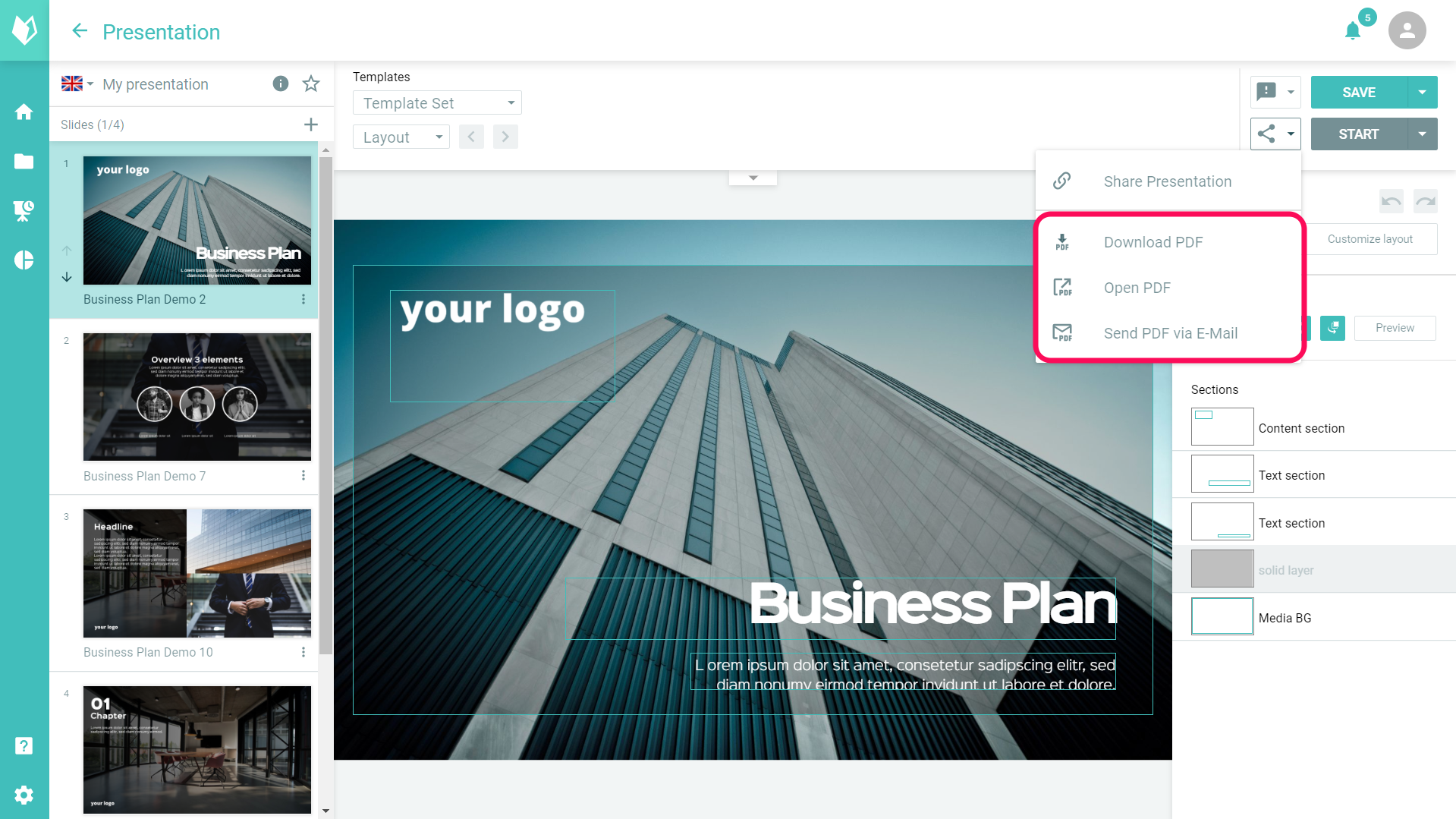 Share as an interactive link
If you want to include all interactive, animated or multimedia elements, click on "share presentation". An individually generated link will appear, which you can simply copy into the clipboard and then share with your colleagues via any channel (mail, chat, etc.).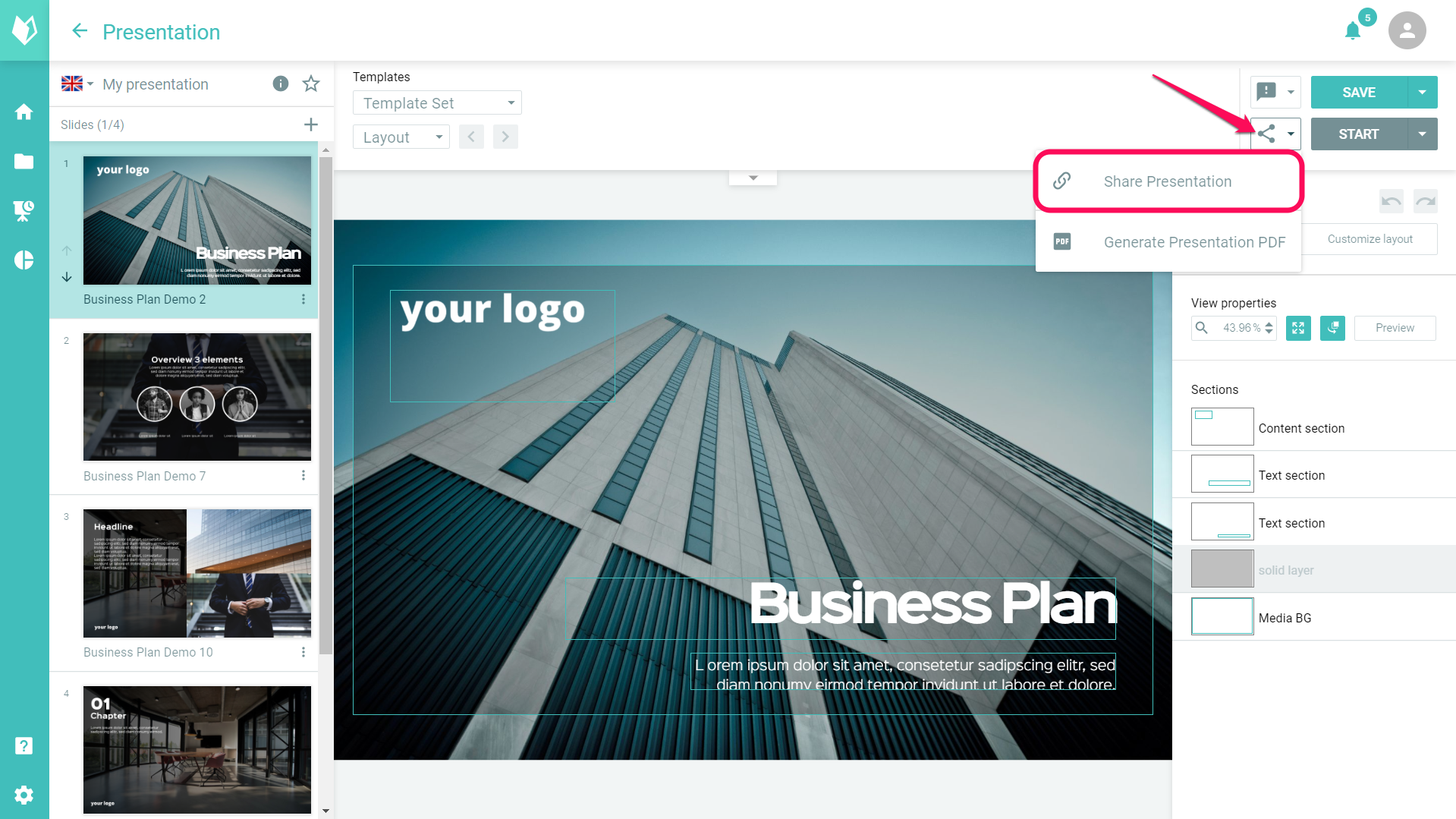 If the recipient then clicks on the link, the shared presentation opens in his browser. The best way to do this is to use Google Chrome. If you share your presentation via this link, the recipient does not need to have an account with presono and can still experience the presentation with all links, animations, media and documents! If your presentation is available in several languages, the recipient of the presentation can even switch between the languages! All he has to do is click on the flag icon (1) below to switch. You can also download the PDF of the presentation by clicking on the download icon (2). The presentation can be started by clicking on the play symbol (3).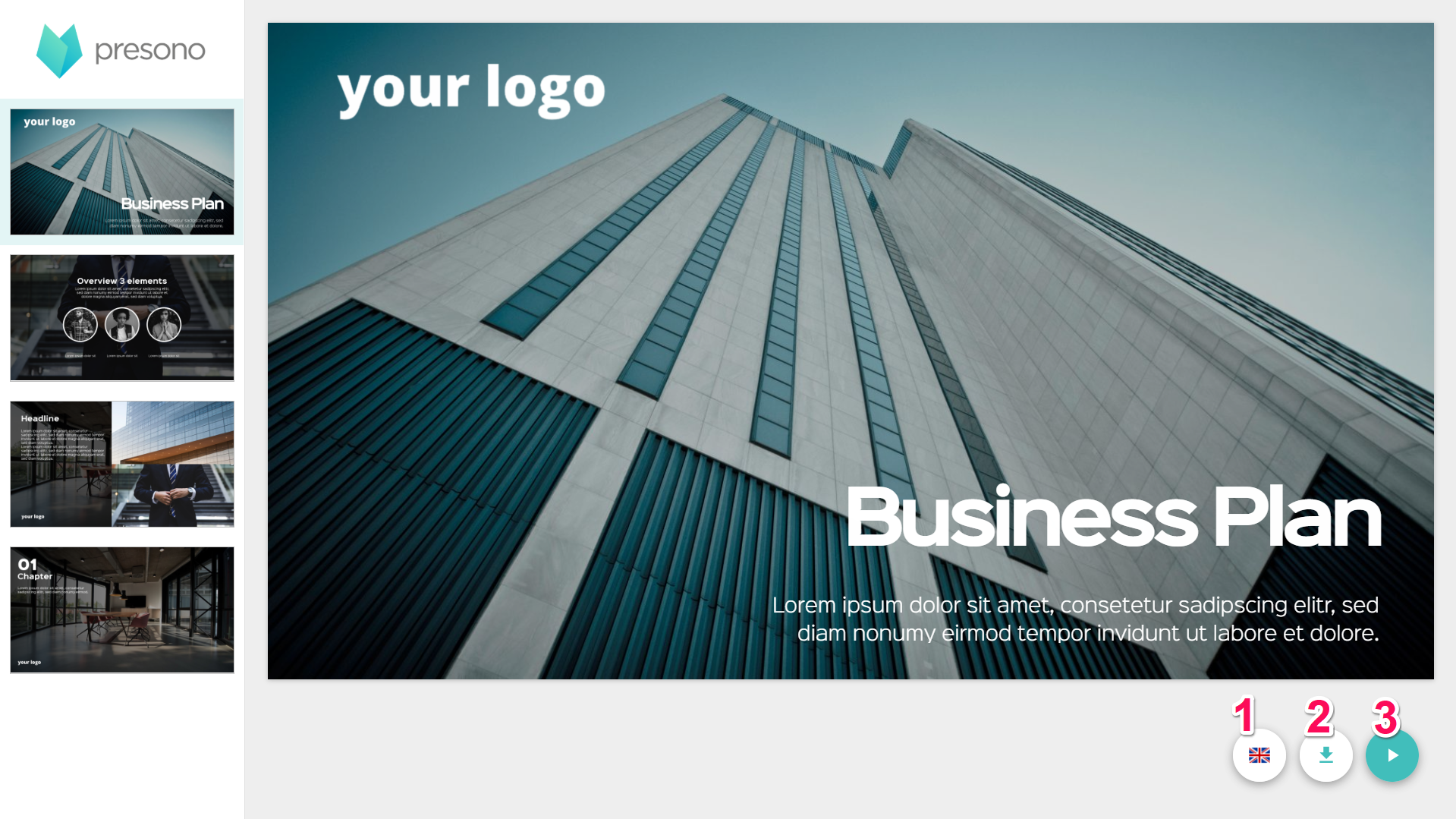 Sessions can of course also be shared in the same way (as PDF or link). The difference to a shared session is that only those links and contents are sent in the session that were actually shown. Also for the language, only the one in which the presentation was held is available. You can find out more about sharing a session here: Share Sessions
You might also be interested in: