In this article you will learn how to change the transition effect between your slides!
If you want to change the transition effect between your slides, you can set this individually for you. Go to the settings. In the "profile settings(1)" you will find "general settings". Here you can choose between some effects(2) for the "transition during presentation(2)". If you don't choose an effect, "slide" is selected automatically, which means that the next slide will "slide in" from the right. You can also set the duration(4) of the animation with the slider below.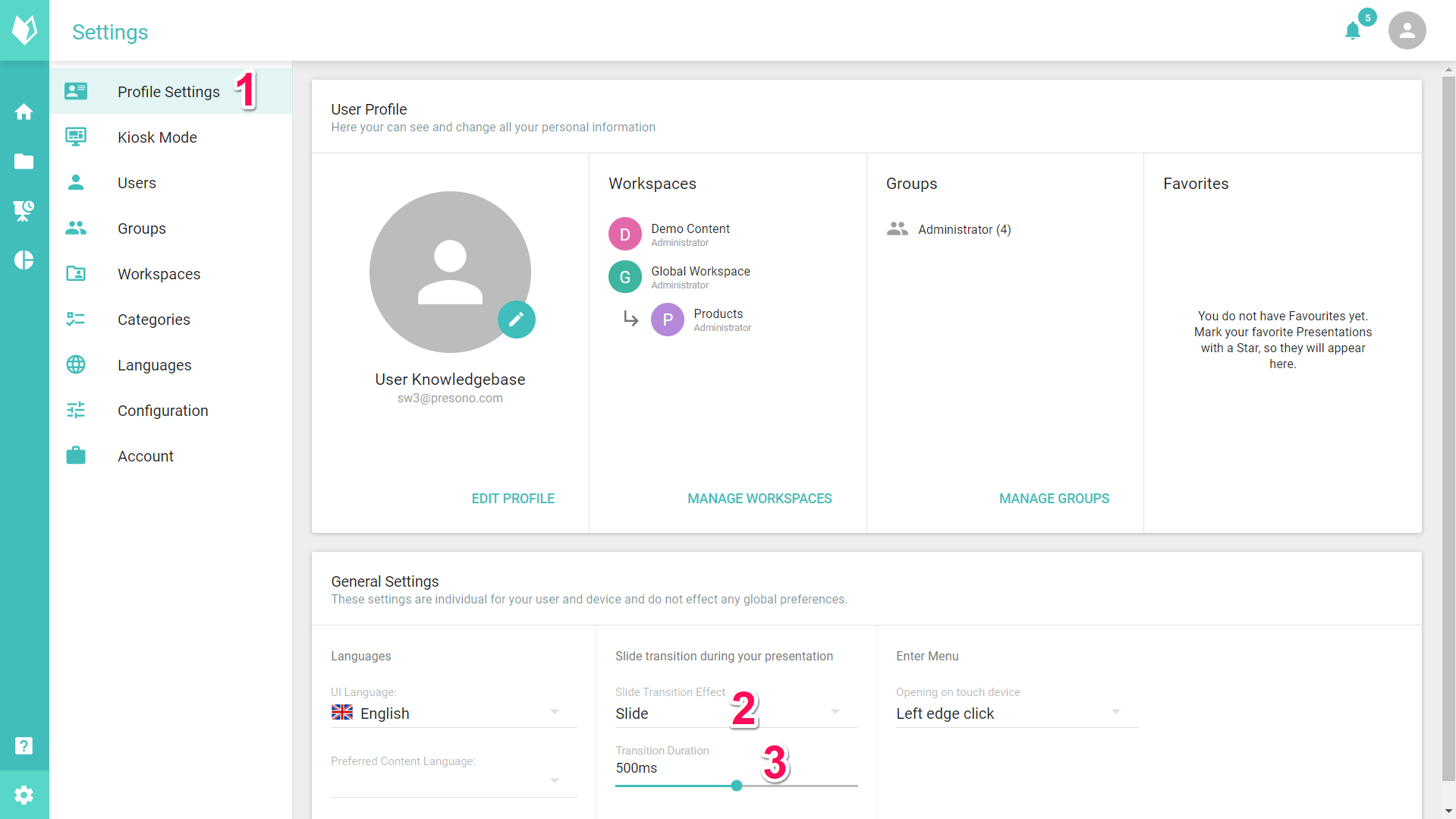 The transition effect cannot be selected individually for each slide, but individually for you as a user. All presentations you start from now on will have the selected transition effect until you change it again. The administrator determines which effects can be selected. Up to five different effects can be shared: Sliding, fading, zooming, cubes and no animation. This can be set globally in the "configurations", which you find in the settings.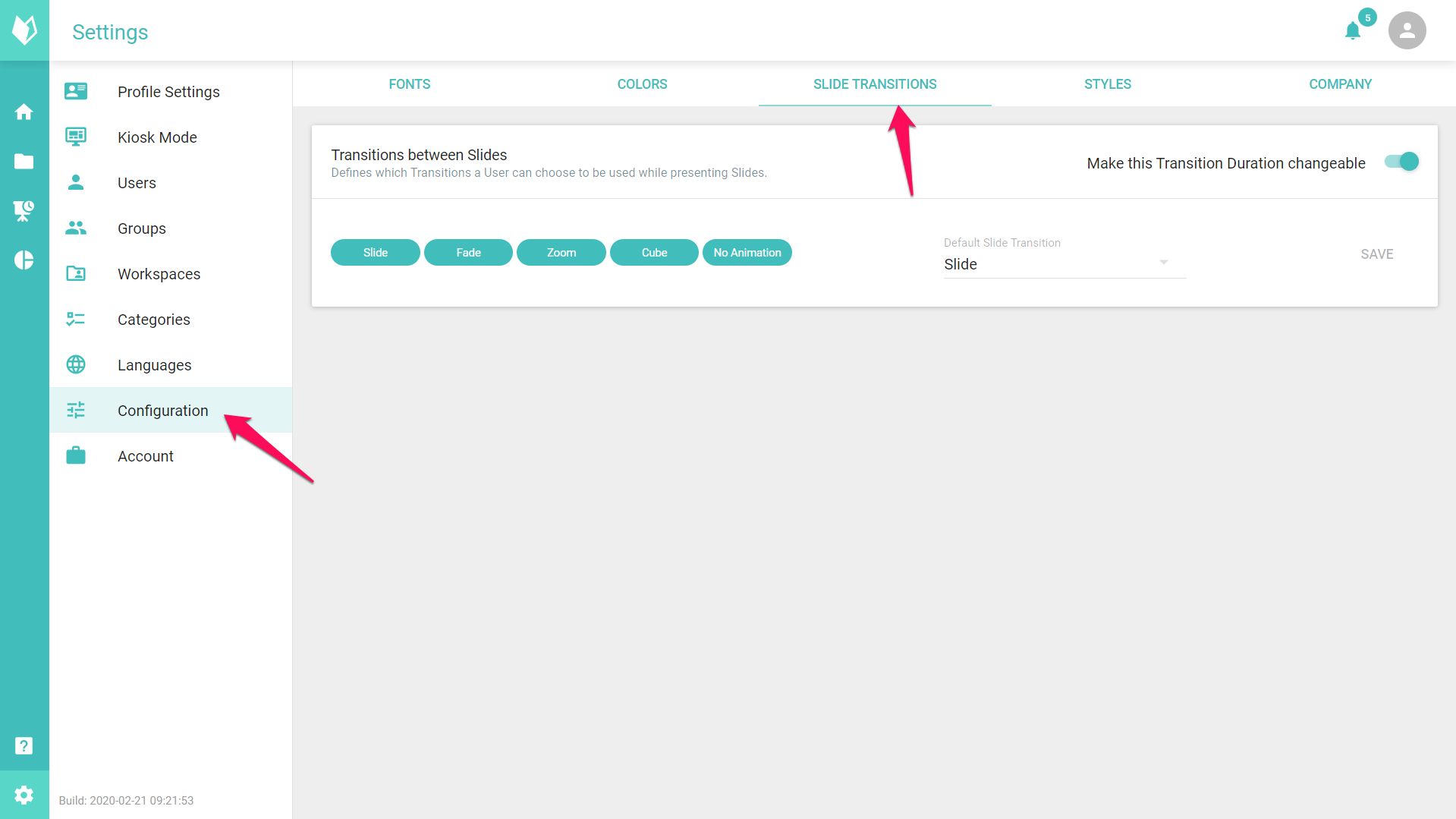 You might also be interested in: